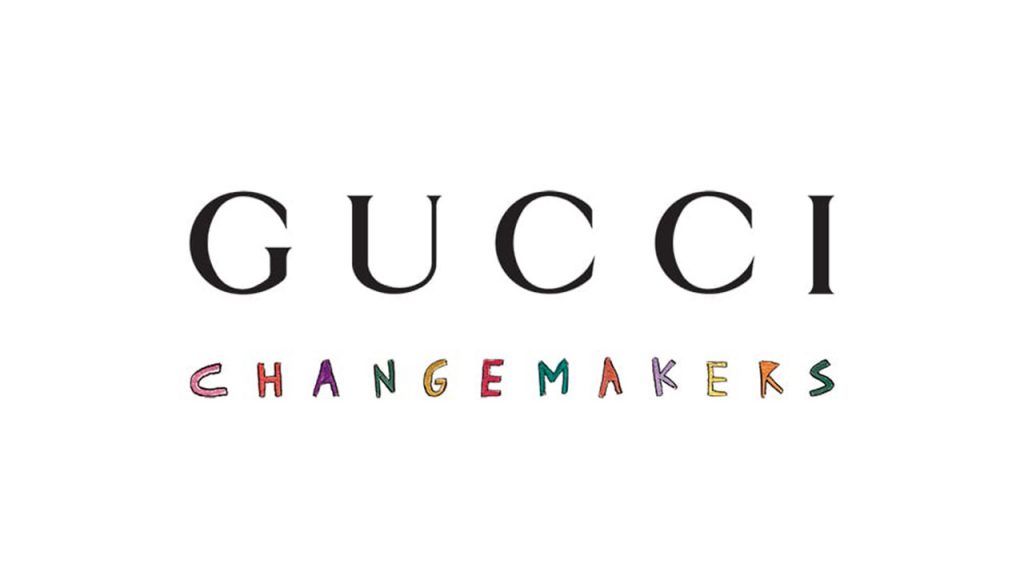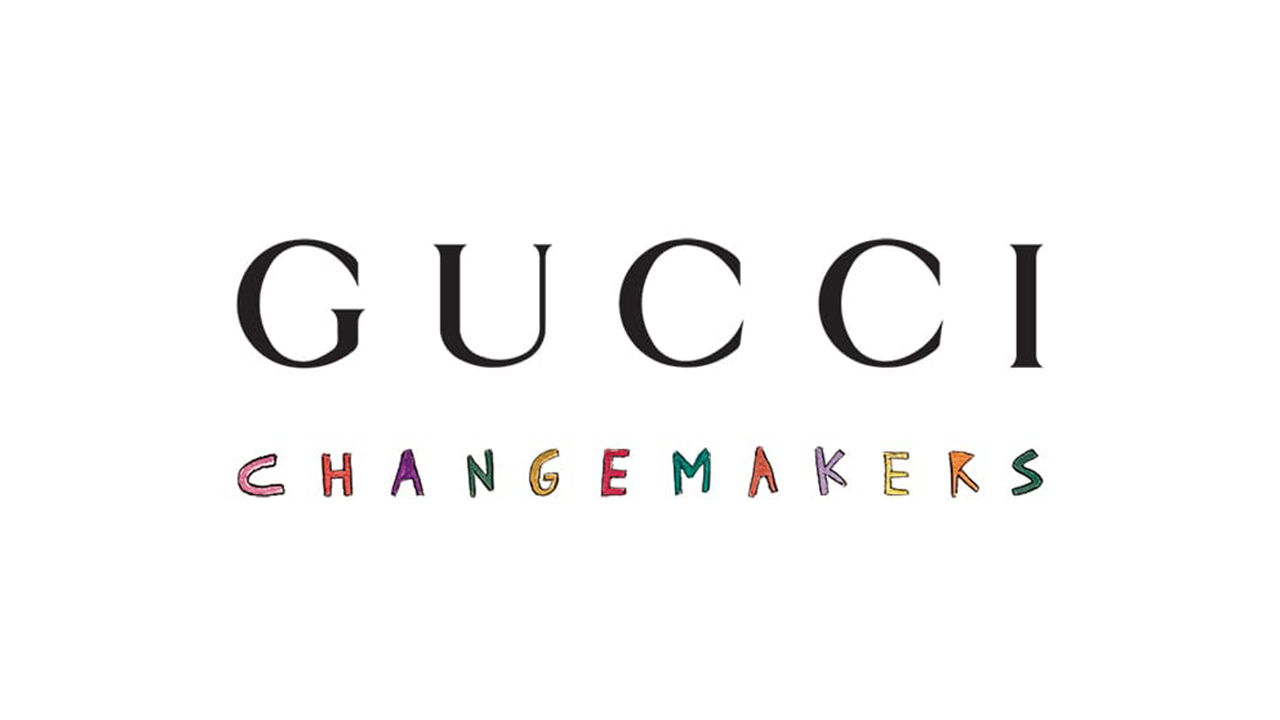 Image of Gucci Changemakers logo, designed by artists and activist Cleo Wade,
who also serves on the CHIME FOR CHANGE Advisory Board
and co-chairs the Gucci Changemakers Council.
The fund was created to ensure a new era of diverse and exceptional young people will gain opportunities and experiences across the fashion industry, therefore empowering the youth and giving a voice to the next generation.
The Gucci Changemakers Scholarship is a 1.5M fund over four years across two scholars programs — Gucci Changemakers Scholars and Gucci Changemakers X CFDA Scholars by Design. The funds aim to provide scholarships to diverse undergraduate students with unmet financial need interested in the fashion industry and develop mentorship and leadership opportunities at Gucci America and within the fashion industry.
GUCCI CHANGEMAKERS SCHOLARS: Annual open call for applications for diverse graduating high school seniors and currently enrolled undergraduate students attending an accredited four-year college or university in pursuit of a bachelor's degree within North America. The scholarships are based on unmet financial need. Special consideration will be given to students who live or study in one of the 12 Gucci Changemakers cities– Atlanta, Chicago, Detroit, Houston, Los Angeles, Miami, New Orleans, New York, Philadelphia, San Francisco, Toronto, and Washington DC and/or plan to attend or currently attending a Historically Black College and University (HBCU). The award will be for up to $20,000 per year. Students will be able to reapply each year they are eligible.
GUCCI CHANGEMAKERS X CFDA SCHOLARS BY DESIGN: One time open call for applications for two diverse graduating high school seniors who plan to study fashion design at an accredited four-year undergraduate college or university. This award will be up to $20,000 per year for four years for both selected scholars.
The recipients of Gucci Changemakers Scholarship Programs will be awarded Summer of 2020.
The next round of applications for the Gucci Changemakers Scholars will reopen for Fall 2020.
Gucci Changemakers global program aims to support industry change and to foster unity through community action. It contributes to fueling the company's commitment to creating lasting social impact in the communities and within the fashion industry. 
Launched in 2019, Gucci Changemakers global program includes three initiatives:
Gucci Changemakers global employee-volunteering program
Gucci Changemakers North America Impact Fund

Gucci Changemakers North America Scholarship Program