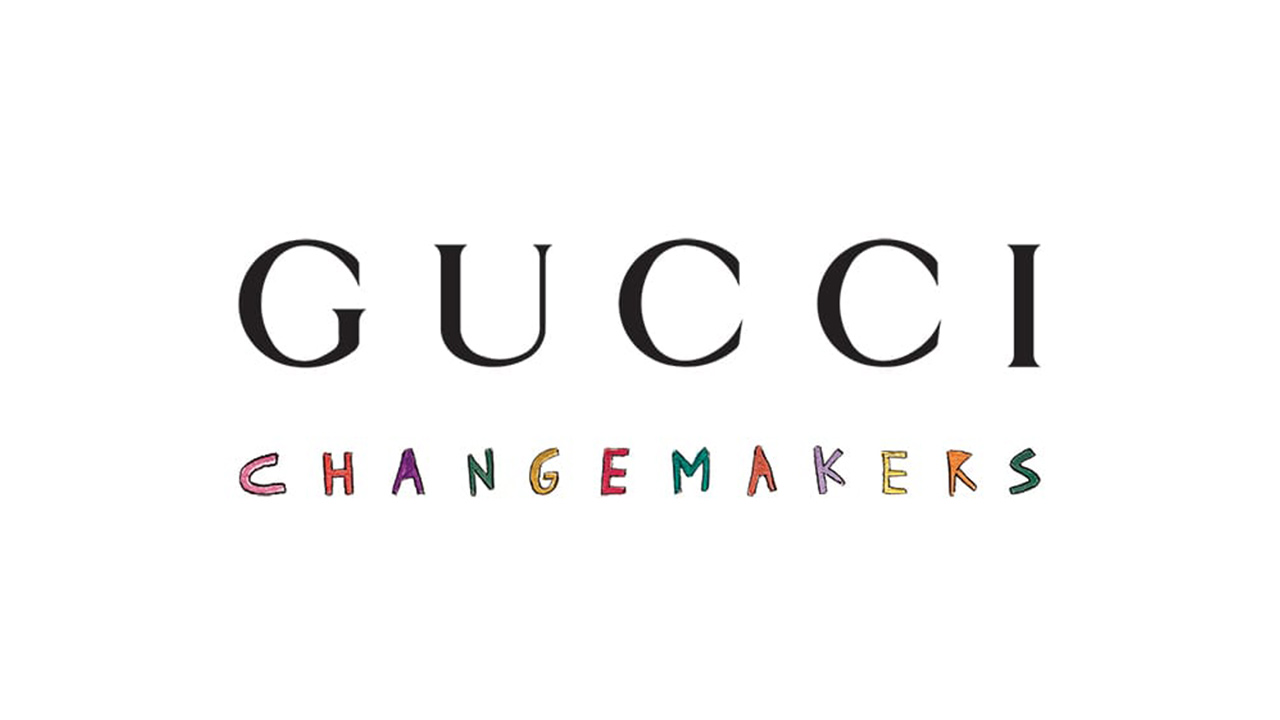 Image of Gucci Changemakers logo, designed by artists and activist Cleo Wade,
who also serves on the CHIME FOR CHANGE Advisory Board
and co-chairs the Gucci Changemakers Council.
The fund was created to accelerate positive social change in diverse communities by supporting grass-roots organizations creating local impact. Apply now.
The Impact Fund will award grant funding to community-based 501(c)(3) organizations across the 12 Changemakers focus cities for up to $1 million in grants. Preference will be given to organizations led by diverse leaders. Funding will be provided to applicants focused on key social impact areas including social justice and equity; arts and culture; health equity and wellness; and education. Grants for each awarded organization will be for $50,000 and are for one-year funding cycles, beginning April 1, 2022.
There will be two key application submission periods. First, beginning on Wednesday, November 3, 2021 applicants will be invited to register their organizations and proposal ideas. The deadline for this initial registration period is Friday, January 28, 2022. Following this period, a select number of organizations will be invited to submit additional application materials.
Discover more about the community organizations we have supported so far:
2020 Gucci Changemakers Impact Fund Recipients
2021 Gucci Changemakers Impact Fund Recipients
Gucci Changemakers global program aims to support industry change and to foster unity through community action. It contributes to fueling the company's commitment to creating lasting social impact in the communities and within the fashion industry. 
Launched in 2019, Gucci Changemakers global program includes three initiatives:
Gucci Changemakers global employee-volunteering program
Gucci Changemakers North America Impact Fund

Gucci Changemakers North America Scholarship Program