Projects promoting regenerative agriculture in Italy and around the world
Since 2020, Gucci has been investing in regenerative agriculture, an important pillar in its nature-positive approach. The House has undertaken various actions aimed at protecting and restoring nature and biodiversity, while simultaneously reducing its greenhouse gas emissions and other environmental impacts as outlined in the 2021 Gucci Equilibrium Impact Report.
Today, Gucci is continuing to advance on its nature-positive approach by directly transforming its own supply chain through regenerative agriculture. The House is supporting a series of regenerative projects both within Italy and around the world, and these raw materials will be included in Gucci's collections. Overall, it is part of the House's strategy and commitment to increase its use of organic, recycled and sustainably sourced raw materials.
"The climate crisis and the devastating impact it's having on our planet is forcing us to rethink and transform our production methods and sourcing strategy, which is why we came up with a new vision for our supply chain. You can make a real difference, right from the ground up. We're forging alliances with farmers, supporting them throughout a crucial transitional phase and towards a positive agricultural system for our world and our future."
Regenerative farming rebuilds and strengthens nature rather than depleting it, and brings a whole host of other environmental and social advantages along with it. It increases the ability of soil to capture carbon and retain water, while enriching soil health and fertility. Furthermore, it helps protect and restore the biodiversity of plants and wildlife, eliminating the use of synthetic chemicals and improving animal welfare. It also contributes to farmers' subsistence and quality of life, supporting farming communities and enabling farmers to be holistic guardians of their land.
As part of this futuristic vision for luxury's supply chains, Gucci is helping to revive farming communities that had almost completely disappeared within Italy. Over a century after Gucci was founded, its link with tradition grows ever stronger through the House's investment in regenerative silk, cotton and wool supply chains, with pilot projects in Calabria, Sicily, Veneto and Puglia. The aim is to ensure that the high level of quality and attention to detail that sets Gucci's collections apart takes root the moment the seed is planted in the ground, thanks to direct relationships with these suppliers.
In Calabria, in the small town of San Floro, the agricultural cooperative Nido di Seta is developing a new local regenerative silk-farming supply chain, which will enable Gucci to produce its first products made with silk thread that comes from local organic farming practices over the next years. In collaboration with its scientific partner CREA, an Italian public research institute specialising in silkworm breeding, the Nido di Seta farm, and the yarn producer Ongetta, Gucci is investing in building an innovative silk supply chain, serving as a model to the luxury industry for the production of regenerative Italian silk.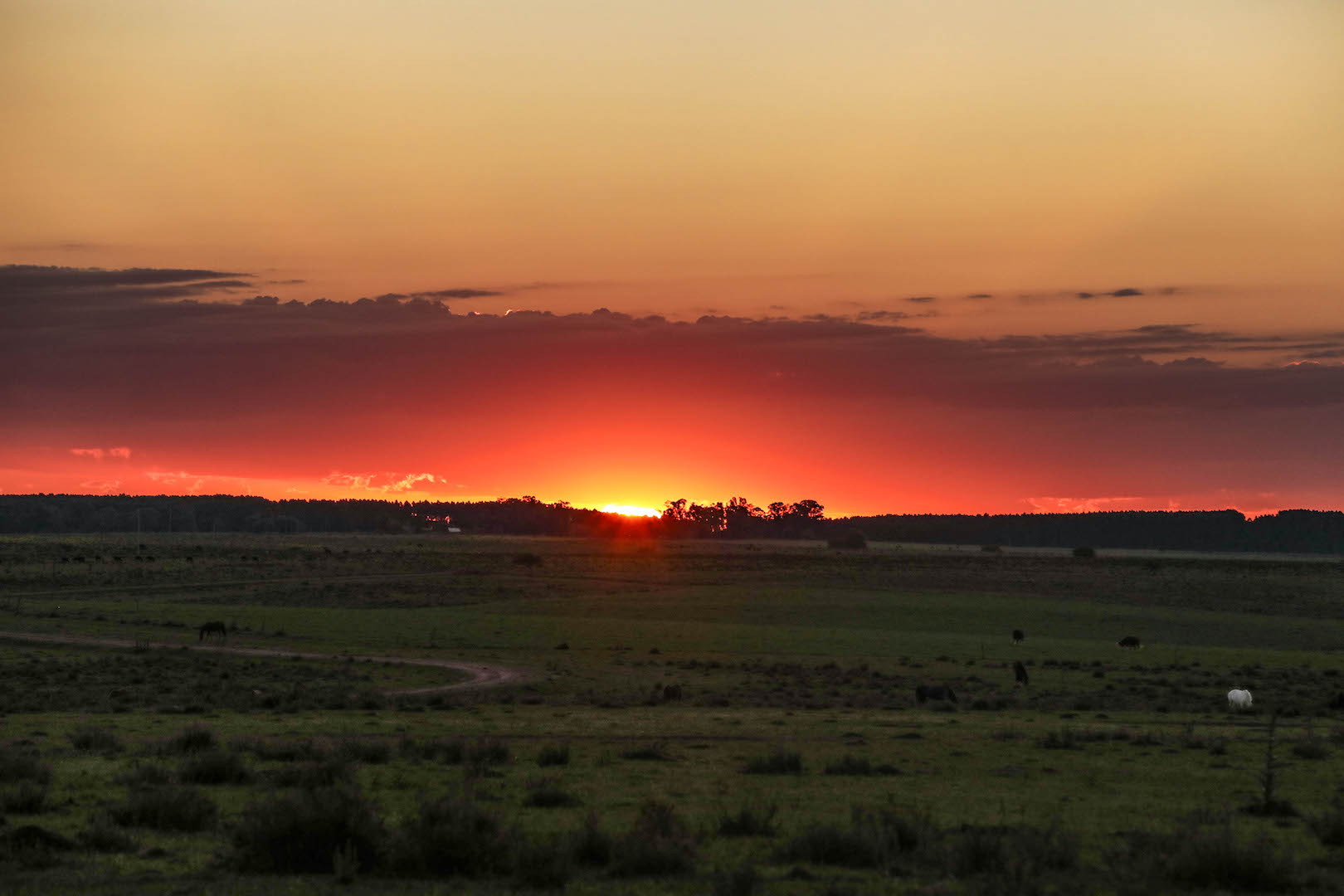 Natural Wool from Ancient Traditions
Starting with its ARIA collection, Gucci has also decided to use regenerative fabrics made of pure wool produced by Lanificio Paoletti, a textile mill that sources its wool from Alpagota sheep in the Alpago region of Veneto. As part of this regenerative farming project, the locally sourced wool is gathered from a species of endangered native sheep in collaboration with a cooperative of farmers and breeders who preserve natural breeding practices and follow ancient pastoral traditions that respect both the land and animal welfare.
Alpagota yarn and fabrics are made using only the natural colours of Alpagota sheep wool, without any chemical dyes. This wool features in the catalogue of sustainable materials for Ready to Wear accessories that is available for Gucci's creative department to use.
Cultivating Cotton with Regenerative Farming
Gucci has a number of pilot projects in Italy in the pipeline, supporting a return to cotton cultivation, while promoting the transition to regenerative practices.
In Sicily, Gucci launched a pilot project to revive cotton production in collaboration with Pietro Masserini's Italian yarn company CFT. The project aims to restore Italy's cotton supply chain, combining innovation, experimentation and organic farming — and supporting the in-conversion stage during the shift to regenerative farming — while still maintaining the high quality of the yarn.
While in Puglia, Gucci is supporting Distretto Agroalimentare di Qualità Jonico Salentino (DAJS) in the agro-food farming district, an organisation that brings together universities, research centres and local farms in an effort to take on the difficult task of restoring the Salento district's agriculture, which was hard hit by an outbreak of the Xylella bacterium. The project aims to restore both the beauty of the landscape and the region's economy through agriculture and, with Gucci's help, cotton farming.
Outside of Italy in Uruguay, Gucci launched the NATIVA™ Regenerative Agriculture Program in collaboration with Chargeurs Luxury Fibers — one of the largest wool-processing companies in the world — which will provide the House with 50 tons of regenerative wool per year for use in its collections. Thanks to this project Gucci reinforces its commitment on responsibly sourced wool, which in 2022 reached a total of 60% over total wool used in its collections. Wool sourced in Uruguay represents around 12% of the wool sourced by Gucci and will be used in our collections starting from 2023. The project involves 10 farms spanning 100,000 hectares of land, who won the Climate Action Award at the CNMI Sustainable Fashion Awards this year with Marco Bizzarri, Gucci's President and CEO.
The raw materials produced through these initiatives not only allow increased traceability, but they also bear the names and stories of their producers. These are the next steps on a road to becoming more regenerative by design to make a real difference.