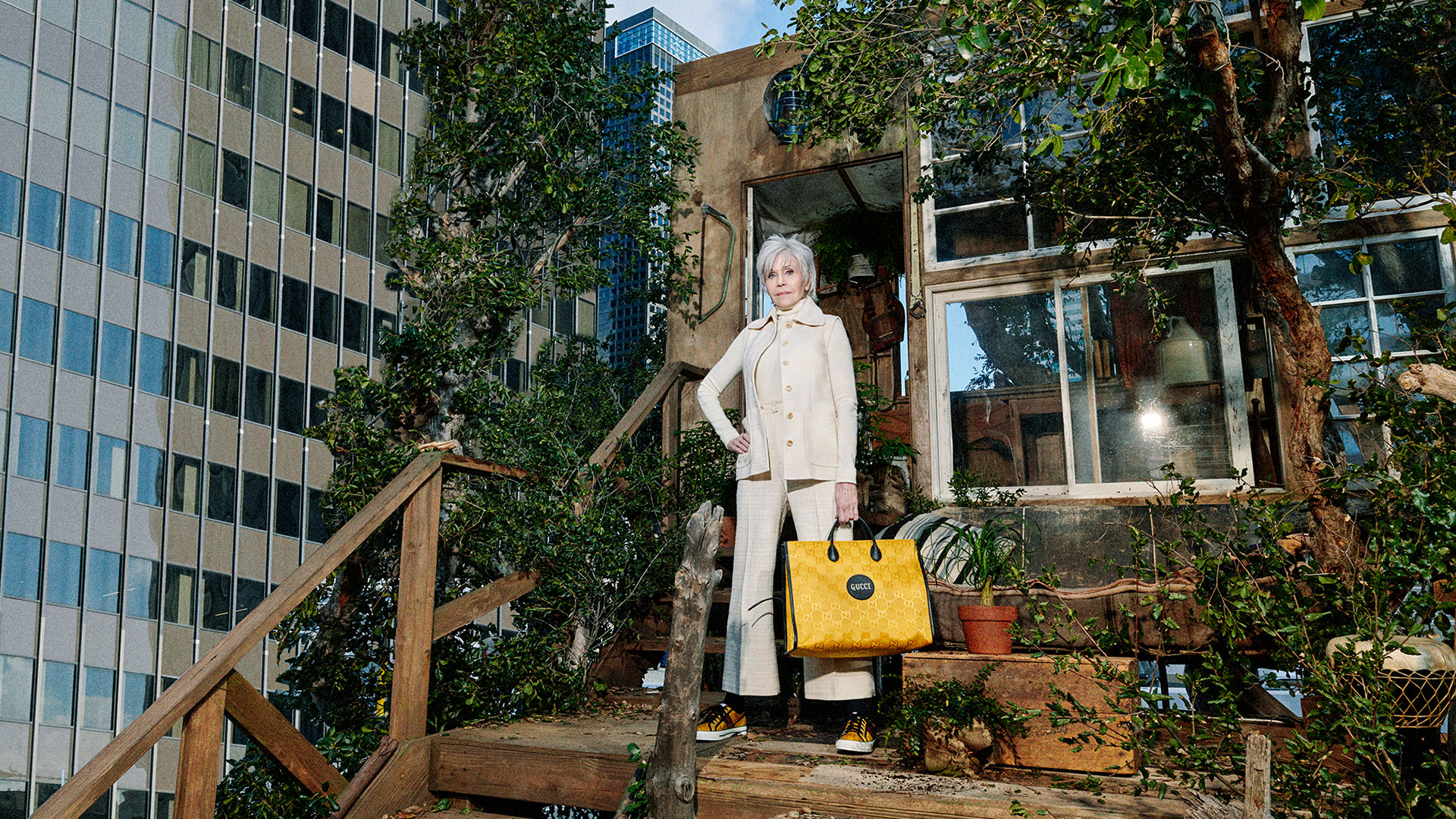 A vision of circularity promoting the regeneration of materials and textiles
Gucci is establishing new ways of how sustainability can power creativity and underline the House's values, moving away from fashion's traditional, linear model. We are supporting a new vision where circularity is not the exception for design and creation, but integrated as part of the process.
As the first collection in Gucci Circular Lines, Off The Grid champions the regeneration of materials and textiles, wasting less and minimising the use of new resources. The five product ranges covering accessories, ready-to-wear and travel pieces are made of recycled, regenerated, organic, bio-based and sustainably sourced materials.
The collection's main material is ECONYL® regenerated nylon 100% obtained from pre and post-consumer waste, such as abandoned fishing nets and carpets – including plastics that harm marine life and old materials that will likely end up in landfills which will be regenerated into a new high-quality yarn.
To support a continued cycle, the ECONYL® offcuts are recovered from Gucci Off the Grid's manufacturing and then recycled to create new ECONYL® materials as part of the "GUCCI-ECONYL® PRE CONSUMER FABRIC TAKE BACK PROGRAM". Leather scraps from the collection are also recovered and upcycled as part of the Gucci-Up programme.
Other components of Gucci Off The Grid are made from recycled materials and more sustainable alternatives such as metal-or chrome free tanned leather, recycled polyester thread and linings, recycled brass, recycled gold and palladium hardware coating, and solvent-free adhesives.