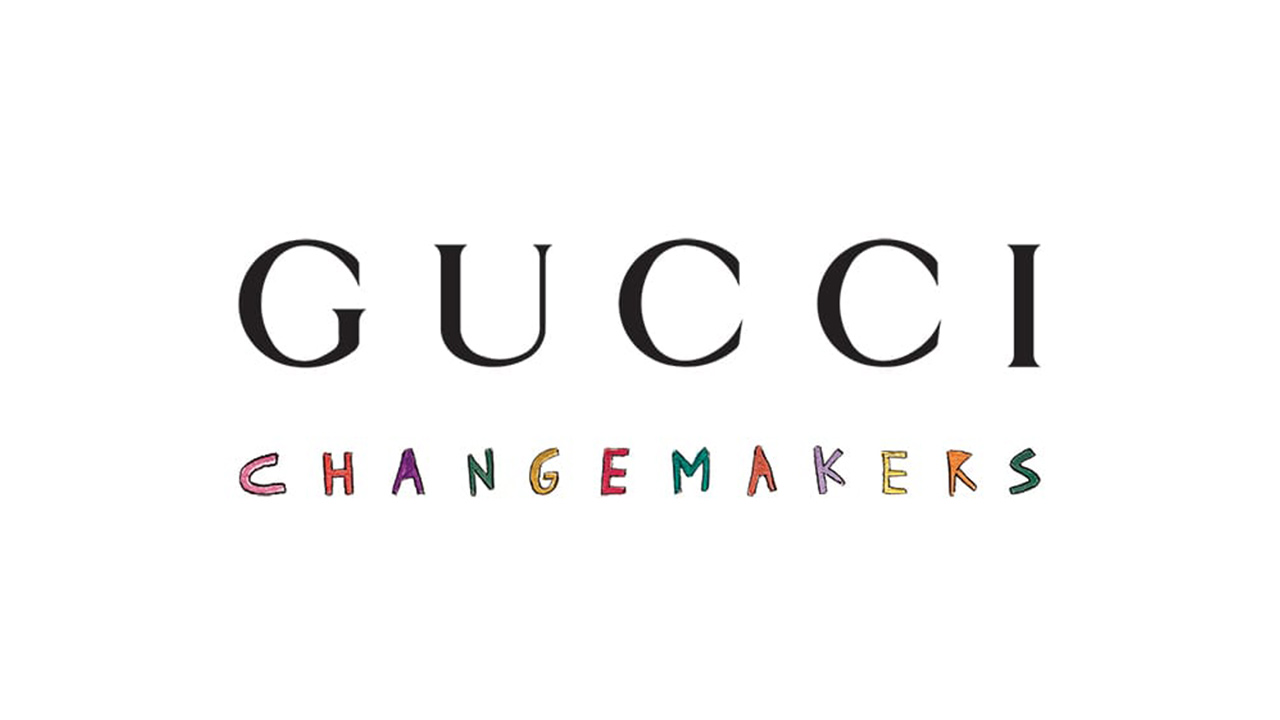 Immagine del logo di Gucci Changemakers, creato dall'artista e attivista Cleo Wade,
che fa anche parte del comitato consultivo di CHIME FOR CHANGE
ed è co-presidente del consiglio di Gucci Changemakers.
Gucci ha istituito il fondo per promuovere cambiamenti sociali positivi all'interno delle comunità eterogenee sostenendo le organizzazioni impegnate per fare la differenza a livello locale. Candidati ora
L'Impact Fund finanzierà organizzazioni 501(c)(3) su base comunitaria nelle 12 città interessate dal programma Changemakers per un importo massimo di 1 milione di dollari. Il fondo privilegia le organizzazioni guidate da leader appartenenti a minoranze. Gucci Changemakers sosterrà i candidati impegnati su tematiche di forte impatto sociale, quali uguaglianza e giustizia sociale, arte e cultura, equità in tema di salute e benessere e istruzione. Inoltre, incoraggiamo vivamente le organizzazioni che hanno come obiettivi la riduzione della violenza legata dall'uso delle armi, l'incremento dell'accesso al voto e il sostegno delle persone con disabilità a candidarsi. Le sovvenzioni per ciascuna organizzazione selezionata ammonteranno a 50.000 dollari; il ciclo di finanziamento durerà un anno a partire dall'estate del 2023.
Da martedì 29 novembre 2022 sarà possibile presentare la propria candidatura per il Gucci Changemakers Impact Fund 2023. Il termine per l'invio delle candidature è fissato per le ore 23:59 EST di venerdì 3 febbraio 2023. Una volta chiusa la finestra di presentazione delle candidature, nell'estate del 2023 contatteremo i partecipanti, a prescindere che siano stati selezionati o meno.
Scopri di più sulle organizzazioni impegnate nelle comunità che abbiamo sostenuto finora:
Beneficiari del Gucci Changemakers Impact Fund per il 2020
Beneficiari del Gucci Changemakers Impact Fund per il 2021
Beneficiari del Gucci Changemakers Impact Fund per il 2022
Beneficiari del Gucci Changemakers Impact Fund per il 2023
Il programma globale Gucci Changemakers è volto a promuovere il cambiamento nel mondo della moda e rafforzare il rapporto con le comunità locali. Il programma contribuisce inoltre a consolidare l'impegno dell'azienda a creare un impatto sociale duraturo nelle comunità e nel settore della moda. 
Lanciato nel 2019, il programma globale Gucci Changemakers comprende tre iniziative:
Programma di volontariato globale Gucci Changemakers per i dipendenti
Gucci Changemakers North America Impact Fund

Gucci Changemakers North America Scholarship Program
Gucci Changemakers North America Impact Fund in Numbers
US$ 5 million fund supporting social change across 12 key cities in North America.
To date, Gucci has awarded more than 50 grants.
Impacted the lives of over 550,000+ community members across North America.