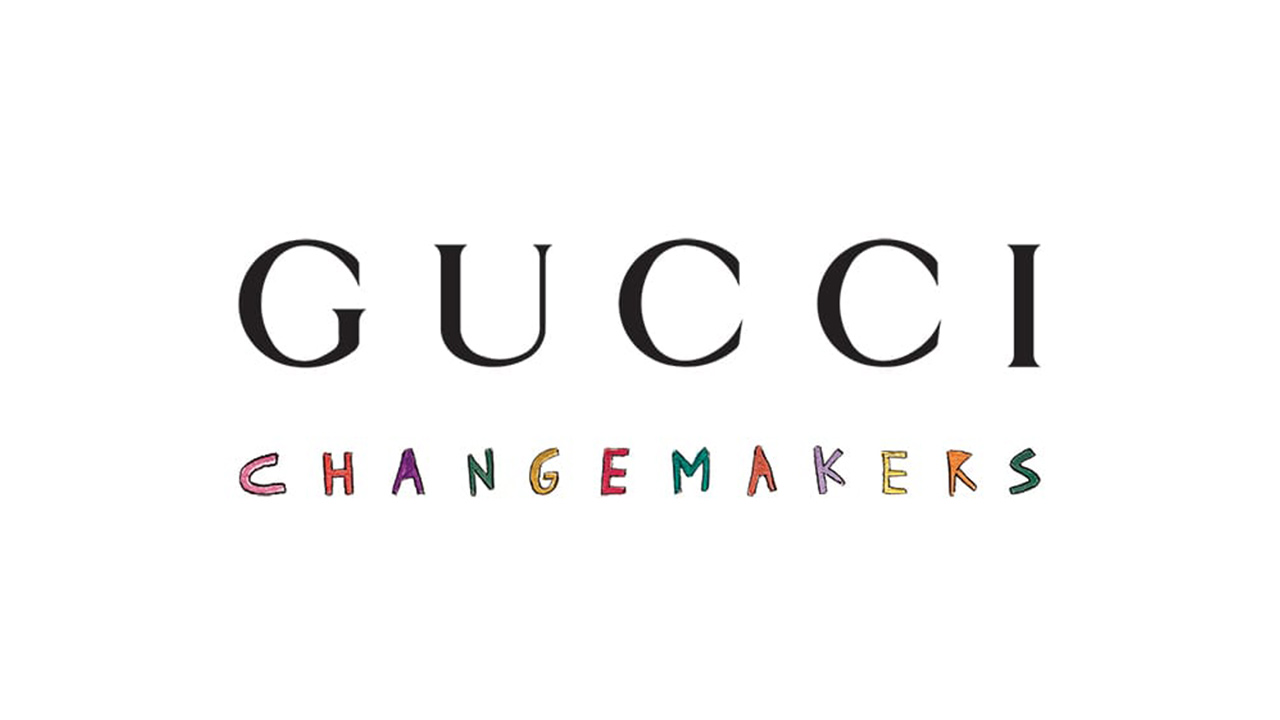 Illustration du logo Gucci Changemakers, conçu par l'artiste et militante Cleo Wade,
qui siège également au conseil consultatif de CHIME FOR CHANGE
et co-préside le conseil de Gucci Changemakers.
Gucci a créé ce fonds pour accélérer le changement social positif dans diverses communautés en soutenant les organisations citoyennes qui ont un impact local. Candidatez dès maintenant
Le fonds Impact Fund accordera jusqu'à 1 million de dollars de subventions à des organisations communautaires de type 501(c)(3) dans les 12 villes participant au programme Changemakers. Le fonds privilégie les organisations dirigées par différents leaders. Gucci Changemakers apportera son soutien aux candidats qui agissent dans des domaines essentiels ayant un impact social, notamment la justice et l'égalité sociale, les arts et la culture, l'équité en matière de santé et de bien-être, ainsi que l'éducation. En outre, nous encourageons vivement les organisations qui se concentrent sur la réduction de la violence par arme à feu, le développement de l'accès au droit de vote et le soutien aux personnes handicapées à présenter leur candidature. Les subventions accordées à chaque organisation s'élèveront à 50 000 dollars, pour un cycle de financement d'un an à partir de l'été 2023.
Les candidatures pour obtenir des subventions de la part du fonds Gucci Changemakers Impact Fund pour l'année 2023 seront ouvertes le mardi 29 novembre 2022. La date limite de candidature est fixée au vendredi 3 février 2023 à 23 h 59 (EST). Après la clôture de la période de candidature, nous contacterons les bénéficiaires et les non-bénéficiaires au cours de l'été 2023.
Découvrez les organisations communautaires que nous avons soutenues jusqu'à présent :
Lauréats 2020 du fonds Gucci Changemakers
Lauréats 2021 du fonds Gucci Changemakers
Lauréats 2022 du fonds Gucci Changemakers
Lauréats 2023 du fonds Gucci Changemakers
Le programme mondial Gucci Changemakers vise à soutenir le changement au sein du secteur et à encourager l'unité par l'action communautaire. Il contribue à alimenter l'engagement des entreprises à créer un impact social durable dans les communautés et au sein du secteur de la mode. 
Lancé en 2019, le programme mondial Gucci Changemakers comprend trois initiatives :
Le programme mondial Gucci Changemakers de volontariat des employés
Le fonds Gucci Changemakers en Amérique du Nord

Le programme de bourses d'études Gucci Changemakers en Amérique du Nord
Gucci Changemakers North America Impact Fund in Numbers
US$ 5 million fund supporting social change across 12 key cities in North America.
To date, Gucci has awarded more than 50 grants.
Impacted the lives of over 550,000+ community members across North America.