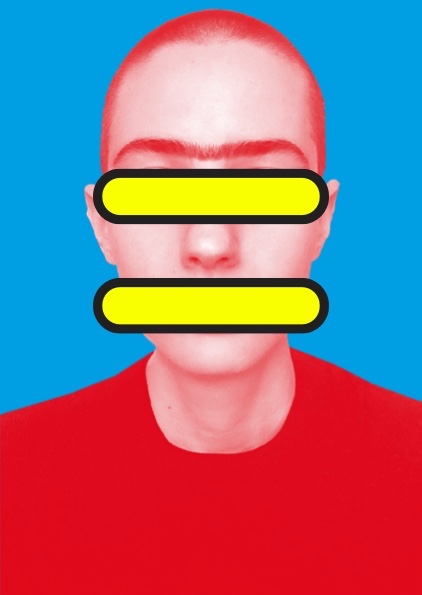 We are told that this is a moment of change – a time when systems of oppression and barriers of entry can finally be broken. In reality this moment had arrived, this movement had begun, and the work was started a long time ago. Change is not granted on a carefully laid out timetable. Change happens when marginalized people demand it. This volume is a sampling of voices from around the world that are, have been, and will continue fighting for gender equality. Though the articles are distinct and the contributors come from different places, they share an underlying theme; change is not an isolated incident and it happens on our terms. Change may start with a chime but happens when we choose To Gather Together. ADAM ELI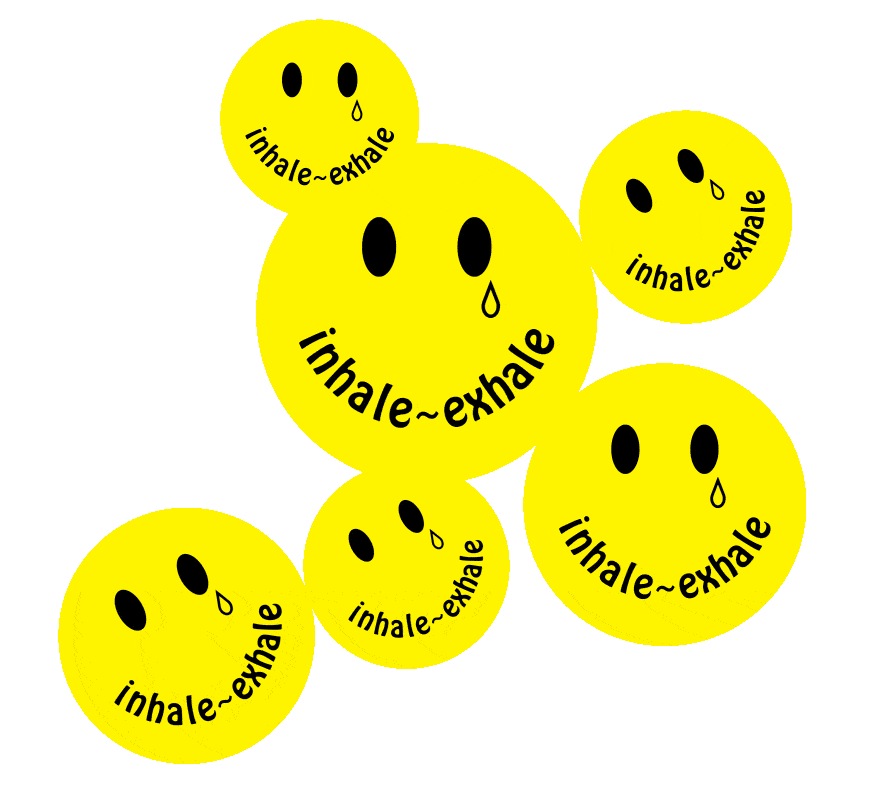 Tomboys Don't Cry is a platform for girls of any gender and non-binary creatures founded by S/HE (Mark) and TZAZIKY & CRACK (Dafne Boggeri), who created our cover image for this issue. The collective is based in Milan and since 2011 has collaborated with local and international DJs and artists to promote post-identitarian adventures and events. One of their founding principles is to "know/recognize each other and sometimes get lost together." The group uses a myriad of forms and media to practice and promote this principle – from protests to performances, T-shirts, stickers, music and more. For example, their annual film screening BODY LANGUAGE presents a selection of intersectional and transfeminist queer video projects and films, while the performative experience NAIL BAR promotes brutalist nail decoration in public spaces. Our cover focuses on a series of filters created by the photographer and DJ Ilenia Arosio. These filters act on the shape of the eyebrows, triggering particular relationships between the face and its somatic features. The unibrow, which many call ugly, is made beautiful.
Social movements have long used visuals, symbols and art to articulate their messages and rally support. For example, the plight of Missing and Murdered Indigenous Women is represented by a red hand print or the red outline of a woman wearing traditional Indigenous dress. The black and white Guy Fawkes mask has become a global symbol for anti-establishment protests. Below artist Ola Jasionowska talks about the work she created for the All-Poland Women's Strike and the importance of symbols in social movements.
Adam Eli: How did you come up with this symbol? Ola Jasionowska:

The red lightning bolt symbol is just a part of the All-Poland Women's Strike logo, it has been an aspect of the movement's entire visual language since 2016. My main idea was to create a comprehensive picture of women's impact, so I combined a woman's silhouette with the red lightning bolt to represent power and warning at the same time. I guess that contrast between these two elements (static and dynamic) is the main power of that symbolism.
What is it like to see the symbol used so widely?

In my opinion, the lightning bolt's popularity is due to a few reasons. The visual message behind the bolt is comprehensible and, after all, peaceful. It's easy to copy and recreate. I've seen a lot of examples of self-made bolts as make-up, t-shirts, embroidery, even tattoos. And the last reason is availability. All-Poland Women's Strike decided to share our flyers with the people, so everyone who wants to print and use our graphic kit can easily do it to protest. It is a unique, great feeling to observe my work walking through the streets.
Why are symbols important to social movements?

The government in Poland takes away the possibility of making decisions about ourselves because of the almost total abortion ban. We are struggling with fake news being spread via national media and there is a lot of misinformation about the protests. However symbols can easily make people feel as though they are part of something bigger than themselves. That visual representation of resistance is a part of an identity for the people. It is a sign of belonging not only during marches. Walking through the streets in Poland you can see a lot of red lightning bolts stuck with tape to the windows. I'm a graphic designer in Warsaw City Hall and my job is to make Warsaw a little bit nicer by creating especially outdoor campaigns. I know that our surroundings have the ability to affect our well-being. When you look up and see 5, 10, or 50 windows with that sign through your walk, it feels like a sense of solidarity that we need so much.
What do you want the world to know about Poland?

The Tribunal's judgement on abortion law is devastating but we are also in a moment where we are struggling with massive intolerance on many levels caused by our government and church. We all just want human rights: women's rights; LGBT+ rights; the right to live according to the modern world, not medieval superstitions. We are also a nation of beautiful human beings who love and create things. We are fighting for climate change, we are searching for extraordinary solutions and ordinary peace. I guess now we are more citizens of the world than just our choppy country.
I have been protesting since 2016. Never before was I forced to shout: "it's my body, it's my choice — f*ck off!" Never before had I thought I'd have to put my body out there to demand fundamental rights. Most of my life I have lived in a democratic country, so all this is new and scary. Sometimes I'm too tired or too afraid to get out. But I feel an enormous solidarity with other women. I won't let them walk alone.
Communist Poland was a secular state allowing women to terminate their pregnancies without unnecessary stigmatisation. When the country threw off the communist regime, the democratic forces behind the revolution allied with the Catholic Church, promising bishops regulations in favour of Christian tradition. This so-called abortion compromise from 1993 legalised abortion only in cases of serious threat to the life or health of the pregnant woman, cases of rape or incest confirmed by a prosecutor, and cases in which prenatal tests demonstrated that the foetus was seriously and irreversibly damaged. In fact, even those few cases were often undermined, leading to widely-spread paid underground abortion practices or women seeking help abroad. As a result, Poland's abortion law was equal to those of the Vatican and other ultra-religious states.
In 2015, the moderate government lost elections to right-wing forces. Along with several extremist (xenophobic, anti-European, homophobic) changes, PiS (Law and Justice), the ruling party, announced a severe tightening of the abortion law. We women took to the streets under the name of "Black Protest" and "Women's Strike." The gatherings were massive and gained support of LGBT groups, liberals, and progressive Catholics. This was when a new symbolism was born – metal clothes hangers, umbrellas, and black outfits. Women's organisations started building their local structures and proposed new demands such as "separation of church and state." Some of us wanted legal abortions, some defended the "compromise." Surprisingly, the government suspended a new proposition. But there was the prevailing feeling that it would strike again, at a time when protesting would be illegal.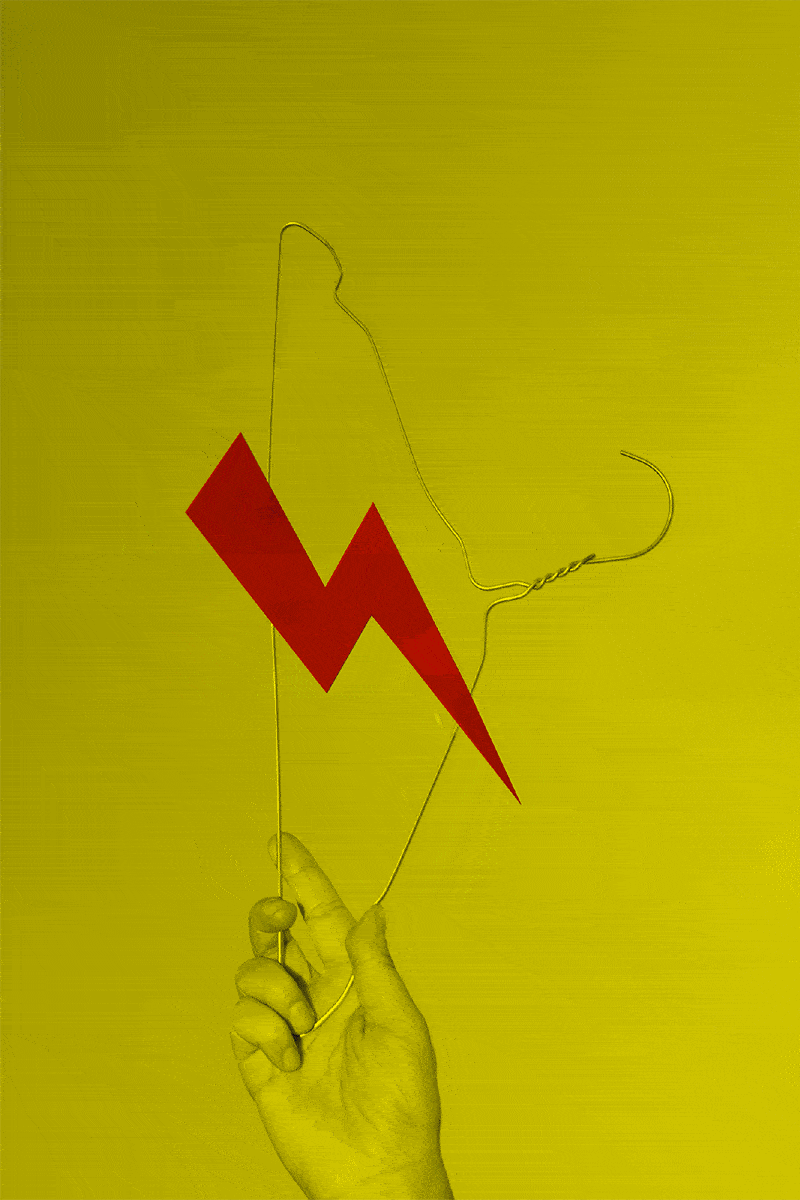 In October 2020, in the middle of the pandemic and with an official (but illegal) ban of gatherings, the politicised Constitutional Tribunal ruled that abortion due to severe defects of the foetus was incompatible with the Polish Constitution. That same day, we came to the courthouse to express our indignation. In the following days, protests spread across the country. People protested in the tiniest towns. In Warsaw, the largest demonstration gathered over 100,000 people. The marches were attacked by pseudo-fans, neo-fascists and – sadly – the police. To this day, blockades, assemblies, solidarity actions, and demonstrations are taking place in various places in Poland, especially since the Tribunal's verdict has been officially published (in late January 2021). In addition to pro-abortion slogans, people are demanding the resignation of the government. A recent survey shows that almost 70% of society supports the Women's Strike, including 30% of PiS voters. It is extremely difficult to predict future developments of this situation, especially that authorities introduced something Italian philosopher Giorgio Agamben calls "the state of exception," where a social conflict opens the field for the deprivation of health and life1. Agamben's term – homo sacer – describes a human being denied of her rights, dehumanized, biologically controlled, and violence against her – arrests, persecution, beatings and torture (all in the name of security) – becomes the norm.
Despite the horrifying situation, women's protests and resistance are inspiring phenomena for research and for social and visual analysis. Solidarity has gained new meanings in slogans ("you will never walk alone"), there have been ad hoc support demonstrations, tea has been distributed to protestors, people help you climb fences when police want to trap you in a dead end. Several lawyers offer free help to the detained protesters, people donate money to those injured, organisers use social media to inform protesters how to take care of one another, medics attend demos voluntarily. Independent journalists and artists document the protest and help create license-free platforms for materials. The Archive of Public Protest provides free images and publishes zines which serve as banners and posters. The visual and verbal content of the Women's Strike has become the reflection of frustration, determination, and inexhaustible creativity. Hopefully, it points at the advent of the sensible, pro-choice, civic society we all dreamt of when post-communist transformation kicked off.
How can you help? Donate to: Abortion Dream Team / Find the local "Women's Strike" or "Dziewuchy" group and show up at their protest / Make a "red flash" out of cardboard and hang it in your window
1. Giorgio Agamben, "Homo Sacer: Sovereign Power and Bare Life" (1998) and "State of Exception" (2005)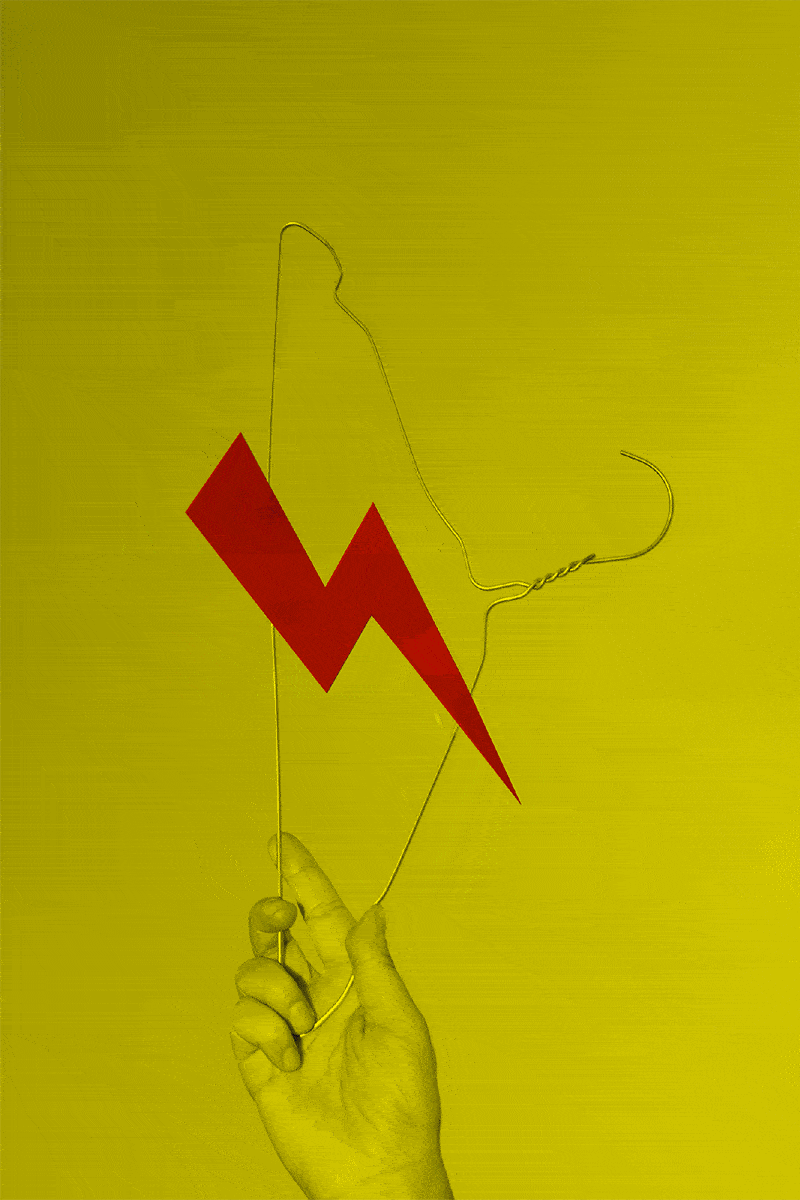 In July 2020 an Instagram trend – in which women posted black and white photos of themselves and "challenged" others to do the same to "support women" – went viral with the hashtag #ChallengeAccepted. At the same time, another viral post began to circulate, linking the hashtag to the brutal femicide of Pınar Gültekin, a 27-year-old Kurdish student whose body was found in a barrel. Other Turkish accounts attributed the challenge to the Istanbul Convention, a legal framework designed to protect victims of gender-based and domestic violence, which President Recep Tayyip Erdoğan and his conservative Justice and Development party (AKP) tried to reverse on the grounds that it threatened "family values." Many selfies were taken and infographics circulated, but while activists used their platforms to elevate the issue, momentum began to trickle out when discrepancies surfaced about the origins of the challenge. The plight of Pınar Gültekin, and the countless other victims of femicide in Turkey, fell back into the digiscape.
Still now, the fight against femicides is more crucial than ever. The global pressure brought on by the social media campaign put a temporary halt to the government's plans to abolish the Istanbul Convention, but violence against women is persistent, exacerbated by the ongoing pandemic. Last year, 300 femicides were committed in Turkey, while 171 women were found dead under suspicious circumstances1. Sixty percent of the women who were killed in 2020 were killed in their homes. When peaceful demonstrators took to the streets of Ankara in December to protest the murders of four women—Aylin Sözer, Selda Taş, Vesile Dönmez, Betül Tuğluk—the police responded by arresting seven people.
Alongside the relentless police violence towards protesters, the government has failed to enforce the Istanbul Convention by refusing to fully investigate femicides or provide transparent information on individual cases. In 2020, after years of protest, activists at the We Will Stop Femicide Platform made the Ministry of Interior release data on femicides. While this is a positive step towards increasing awareness, the figures are a conservative estimate as many deaths are framed as accidents or suicide.
Arguably one of the most important ways to reduce femicides is to enforce treaties like the Istanbul Convention and the country's domestic law No. 6284, which protects women against violence by providing short-term shelter, temporary restraining orders, financial aid, and more. Last year, only 23 femicide victims had been granted protection under law 6284 through restraining and protection orders. The lack of police action shows a blatant neglect of the Istanbul Convention and law 6284. If punished at all, men are often given reduced sentences, but, for the most part, many reports of assault are ignored entirely.
When cases are escalated, it's common for judges to reduce jail terms for male convicts based on arbitrary terms like appearance. This is so common that Turks have coined the phenomenon "tie reduction." This behaviour not only alienates the women these laws were built to protect, but sides with the abuser by not taking women seriously. To protect women effectively, laws need to be implemented and followed, and public officials who don't uphold these laws should be punished.
Saying this, education is necessary if we're to shift the deeply entrenched and sexist views about women and their role within society. This can be a matter of increasing awareness about the issue by publishing statistics and reports, or posting on social media to reach global platforms. Education is especially important in regions where honor killings are more common, but generally, informing women of their rights to protection (both from the state and women's organizations) is crucial in preventing abuse in the short-term.
"We believe that strengthening women means empowering them into becoming subjects, because, depending on their social and cultural class, some women have very limited possibilities to take action on their own," says Selime Büyükgöze, an activist at Mor Çatı women's shelter. Groups like Mor Çatı (Purple Roof) provide legal assistance to women in danger, educate Turkish women on their rights, and campaign for the implementation of the Istanbul Convention.
"It might seem very basic, but one of the most common problems is that women aren't listened to, even when they report violence," explains Büyükgöze. "We provide a space where they can share their story without any judgement. Then we analyse the needs of the woman and offer solutions, such as informing them about their rights and how to access them."
Women's shelters also offer long-term ways to protect women's autonomy. "Needs are usually not limited to just getting away from violence. But after that, they are faced with new problems when they try to build a new life. Because violence does not just threaten the lives of women, but also takes away their capacity to build their day, to build a life," she adds. "Most women [that we work with] are stripped of their economic and social rights, so we help them to build a long-term plan in our Solidarity Centers, where women stay for around four months."
Right now, it's vital to listen to activists on the ground and reputable organizations doing the work to fight femicide. Donate to women's shelters in Istanbul like Mor Çatı and Small Projects Istanbul. Donate to We Will Stop Femicide via an online form and spread their message. Donate or volunteer at HasNa, a non-profit that provides leadership and technical training for women. Donate to the Turkish Women Union and support their campaign Girls Not Brides, a global partnership of more than 1,300 civil society organisations from over 100 countries committed to ending child marriage.
The TCK-103 Women Against Child Sexual Abuse Platform has also put together a letter and provided the email addresses of important members of the Central Executive Committee of the AKP to urge them to keep the Istanbul Convention in place. Most importantly, we must use our platforms to amplify these organizations and bring back global momentum on the issue.
1. We Will End Femicide Platform 2020 Annual Report.
As a spokesperson for We Will Stop Femicide Platform, one of the most impactful women's rights advocacy groups in Turkey, Melek Önder helps to monitor lawsuits and creates resources for women subjected to gender-based violence, while keeping and maintaining a database of statistics for women who have been murdered by men in Turkey. Below, CHIME speaks to Melek about what it's like working on the front lines of the movement, what needs to be done to prevent femicides, and how people overseas can help.
Pınar Gültekin's death introduced many people outside of Turkey to the reality of femicide. Did the global attention change anything day-to-day?

Unfortunately, women face violence and death on a daily basis, and since Pinar's death, many more women have been killed in Turkey. We've seen the murders change shape over time; they're getting more violent, and the murderers – aware of the government's inaction – believe they can get away with these crimes without punishment. For instance, Pınar's killer professed openly that he believed nothing would happen to him. He tried to make it look like it was an accident by burning her body in a garbage bin and covering her with cement. Another of our sisters, Şule, was raped and thrown out of a 20-floor building, though it was made to look like a suicide. While there's no increase in the total number of women who were killed compared to the previous year, there is a rise in suspected female deaths. These deaths aren't investigated properly; the authorities don't act fast enough and the evidence disappears over time. In order for the authorities to make an effort, the families of victims need to insist on an investigation, which isn't always easy given the circumstances.
How important are laws like the Istanbul Convention and law 6284 in preventing femicides?

A part of the Istanbul Convention is to follow up on these incidents relating to women's deaths. The government had tried to abolish it, like law 6284, but the anger following Pinar's murder reached such a boiling point that women across Turkey started educating themselves on both of these laws, because they feel that's what's needed to protect themselves. The government has left women on their own. If women were taken seriously about domestic abuse, we'd be fighting for equality. But femicides are the most urgent issue right now, so we're focusing on that.
What are your urgent goals right now?

We need to keep the media on this and be persistent. We're trying to keep interest going by demonstrating, through the media, and by trying to get our voices heard overseas. The root of the problem is inequality. The system is broken, neither the judiciary nor the police do their job. There need to be institutions that women can apply to, their comments recorded and taken seriously. There need to be houses where women can shelter. We believe this can be achieved if we continue to fight. If the government officials fail to do their jobs properly, there must be consequences.
How can we get the government to enforce law 6284 and the Istanbul Convention?

We believe there should be a separate Ministry dedicated to protecting women's rights. Currently, it's looked after by the Ministry of Labor, but it lacks sufficient resources, because it deals with one of the other biggest crises Turkey faces, unemployment, at the same time. The government only provides statistics for murdered women and those who've suspiciously died. But that's not enough. We need to know what other actions the government is planning to take in order to prevent those killings. Until now, the government has openly denied that femicide is even an issue. We need them to acknowledge it and take actions.
How do the protests at Boğaziçi Üniversitesi impact women?

These two situations are very alike. The students want to select their rector, and women want to choose their path in life. Women want to fight for more freedom and equal rights. Most of the time this gets them killed. We know that the government has power to do certain things, and it shouldn't use this power to suppress students who are fighting for what is their right. We've witnessed how quickly they've suppressed and punished the responsible students. Why don't they use these efforts to protect women instead?
What can people overseas do to help?

You can follow We Will Stop Femicide on social media (@kadincinayetlerinidurduracagiz) and share our work. Because of the pandemic, all of our meetings have gone online, which means anyone can join and help us to be heard.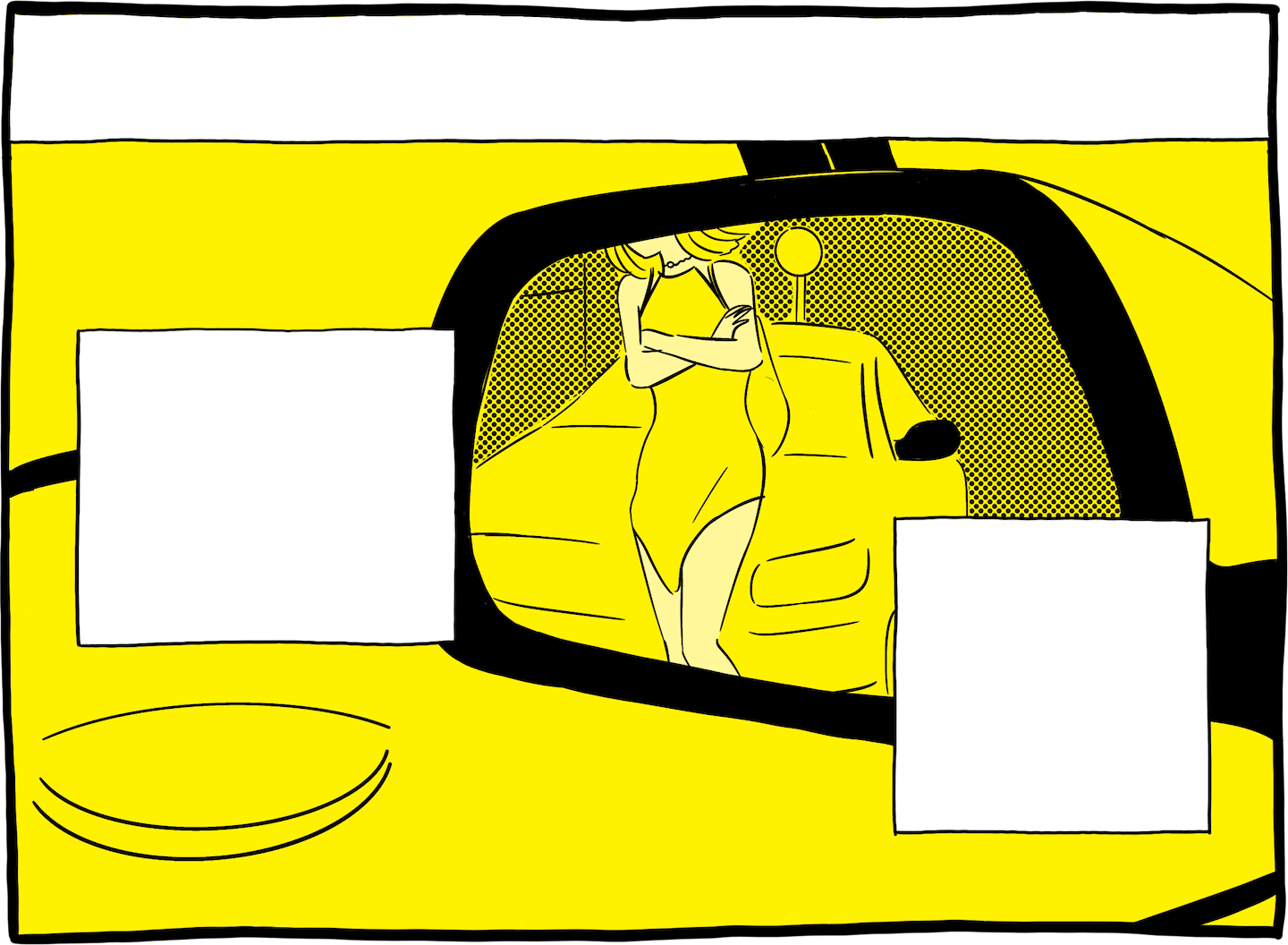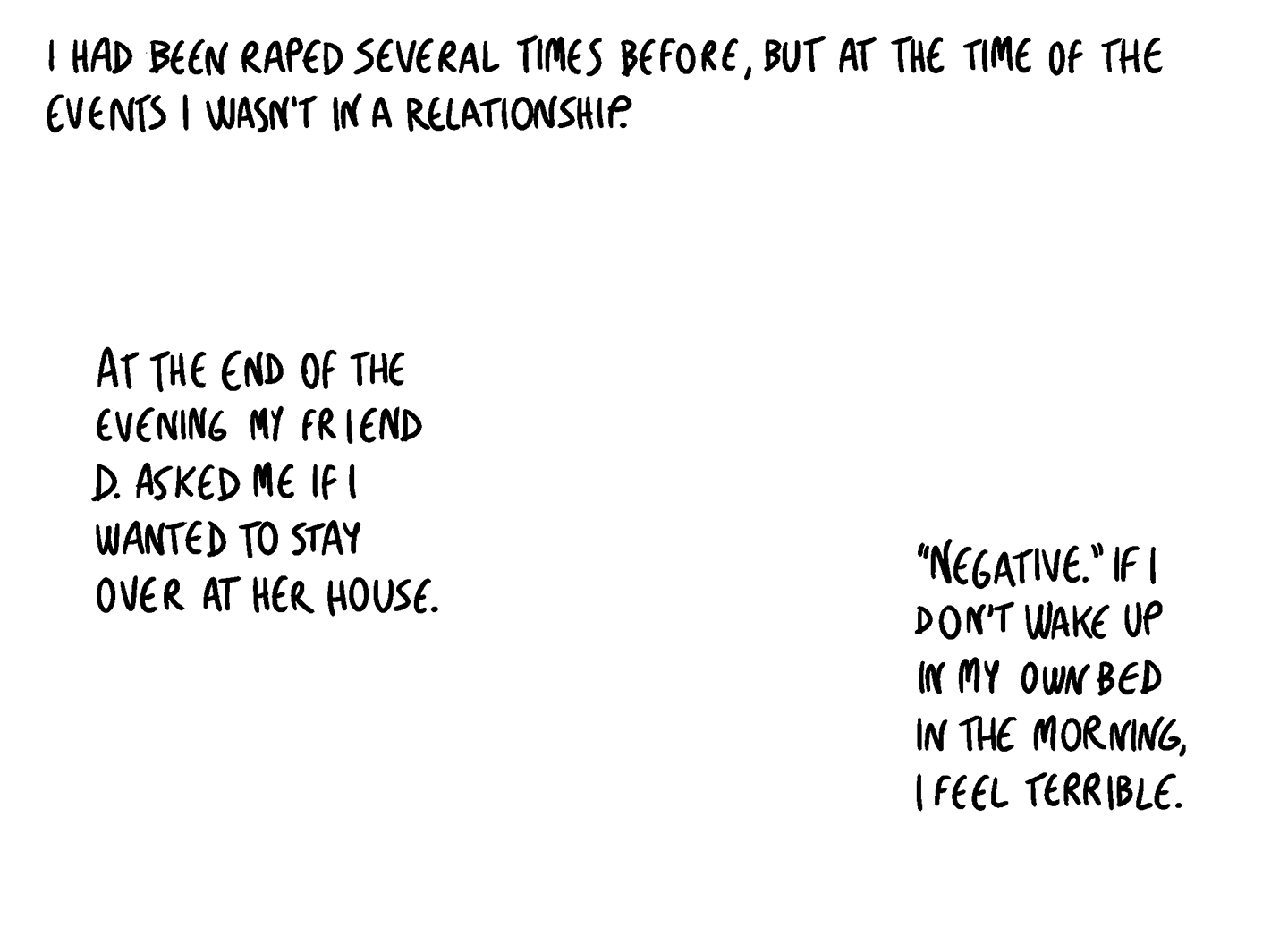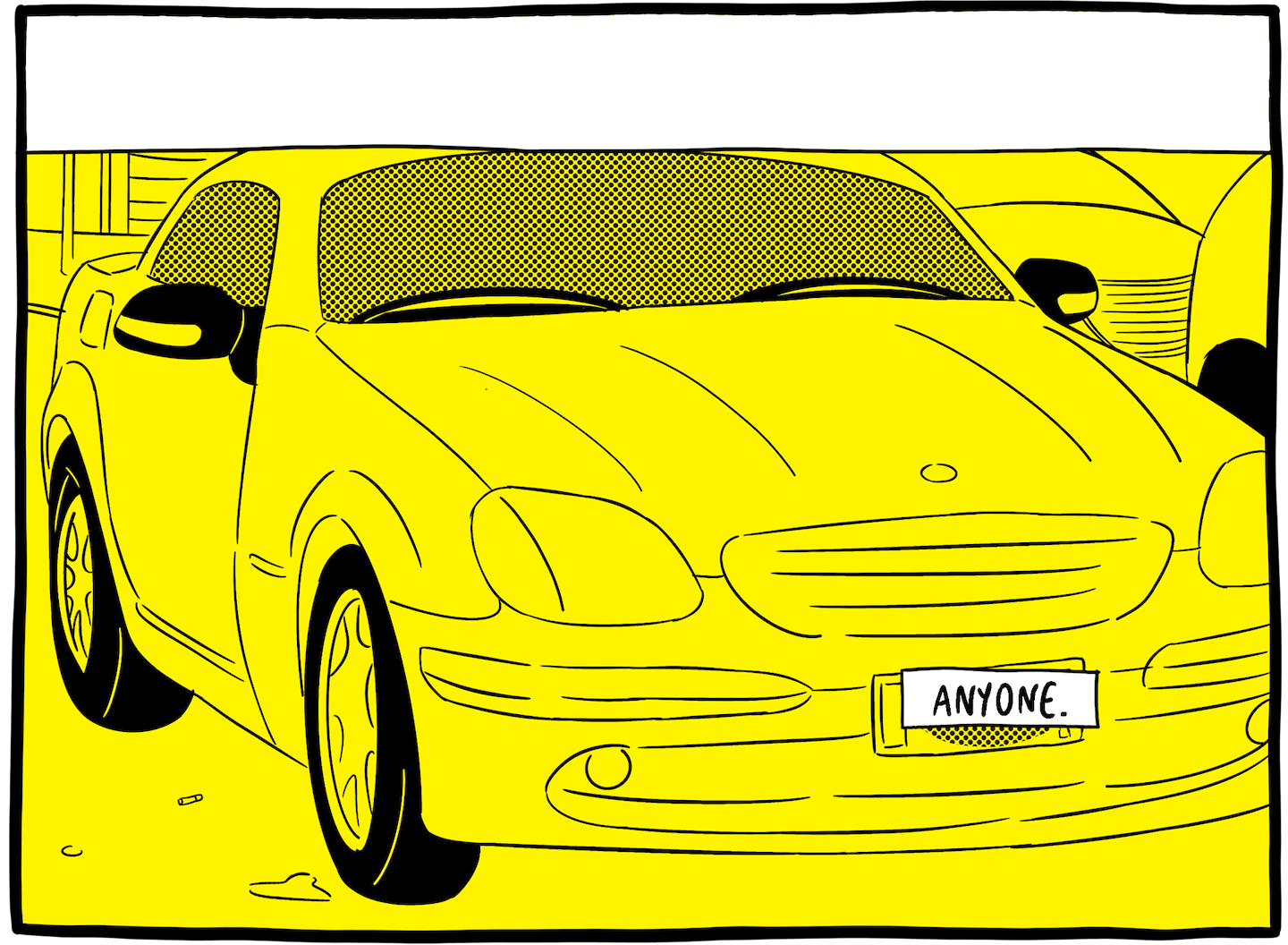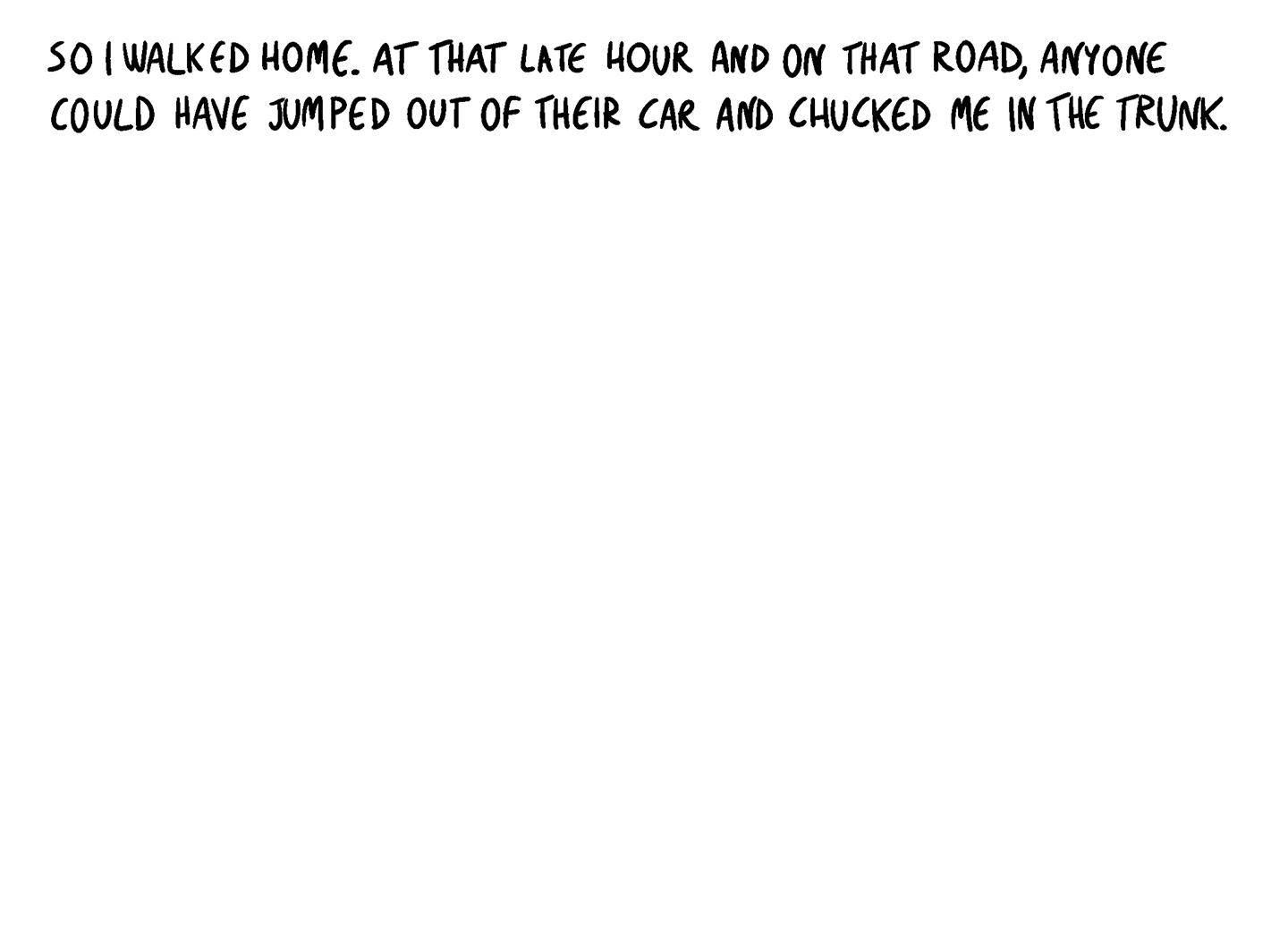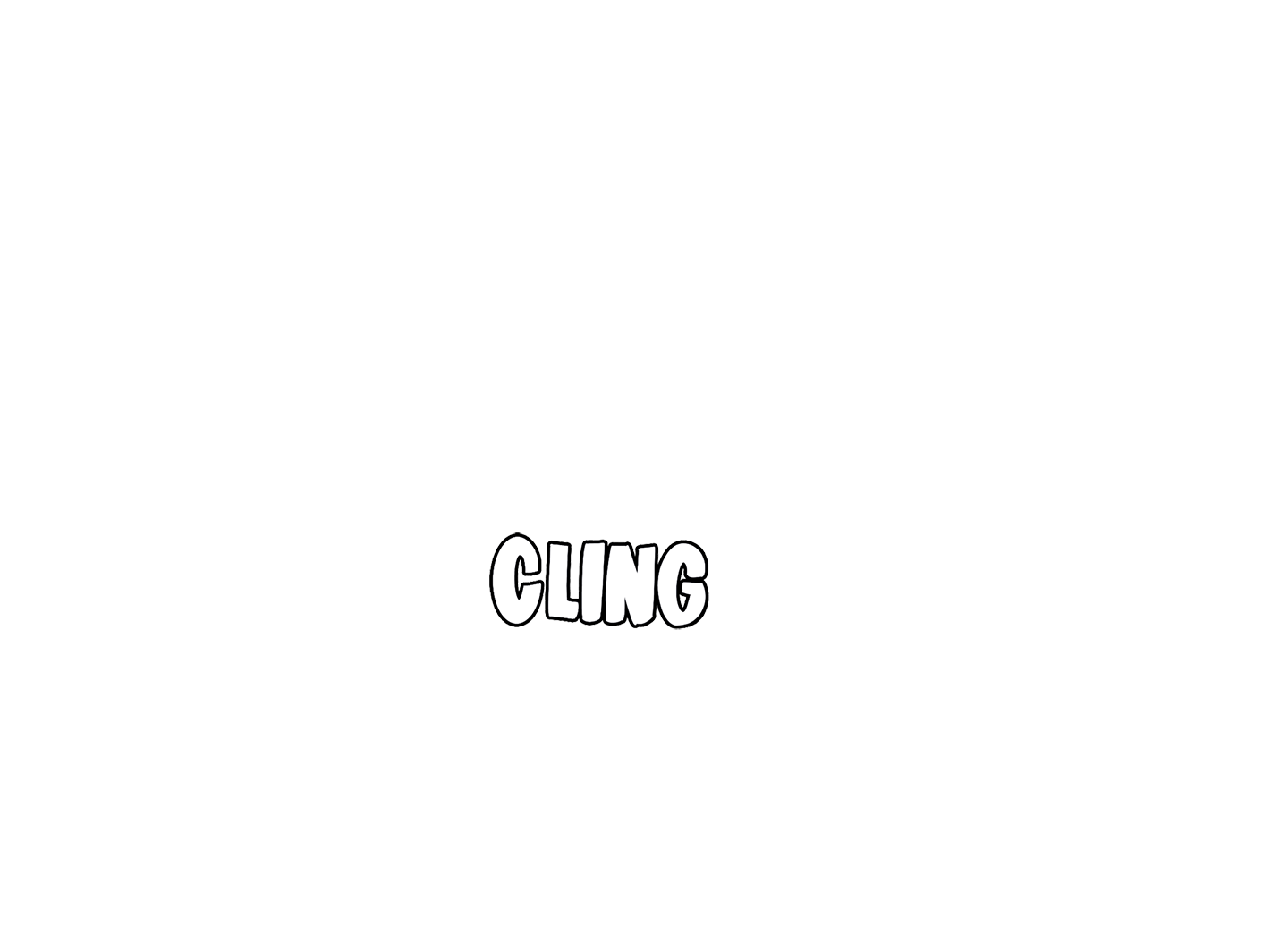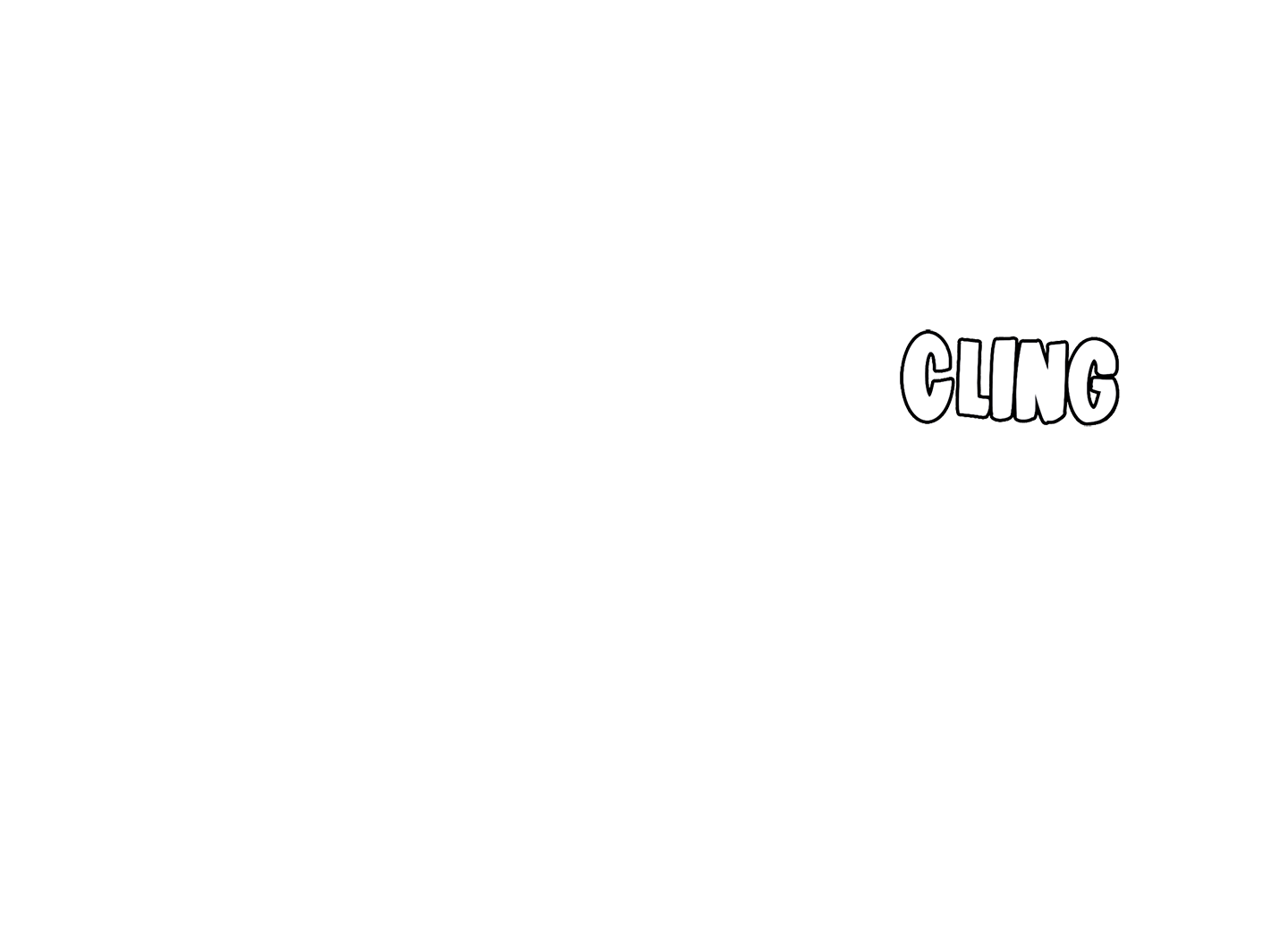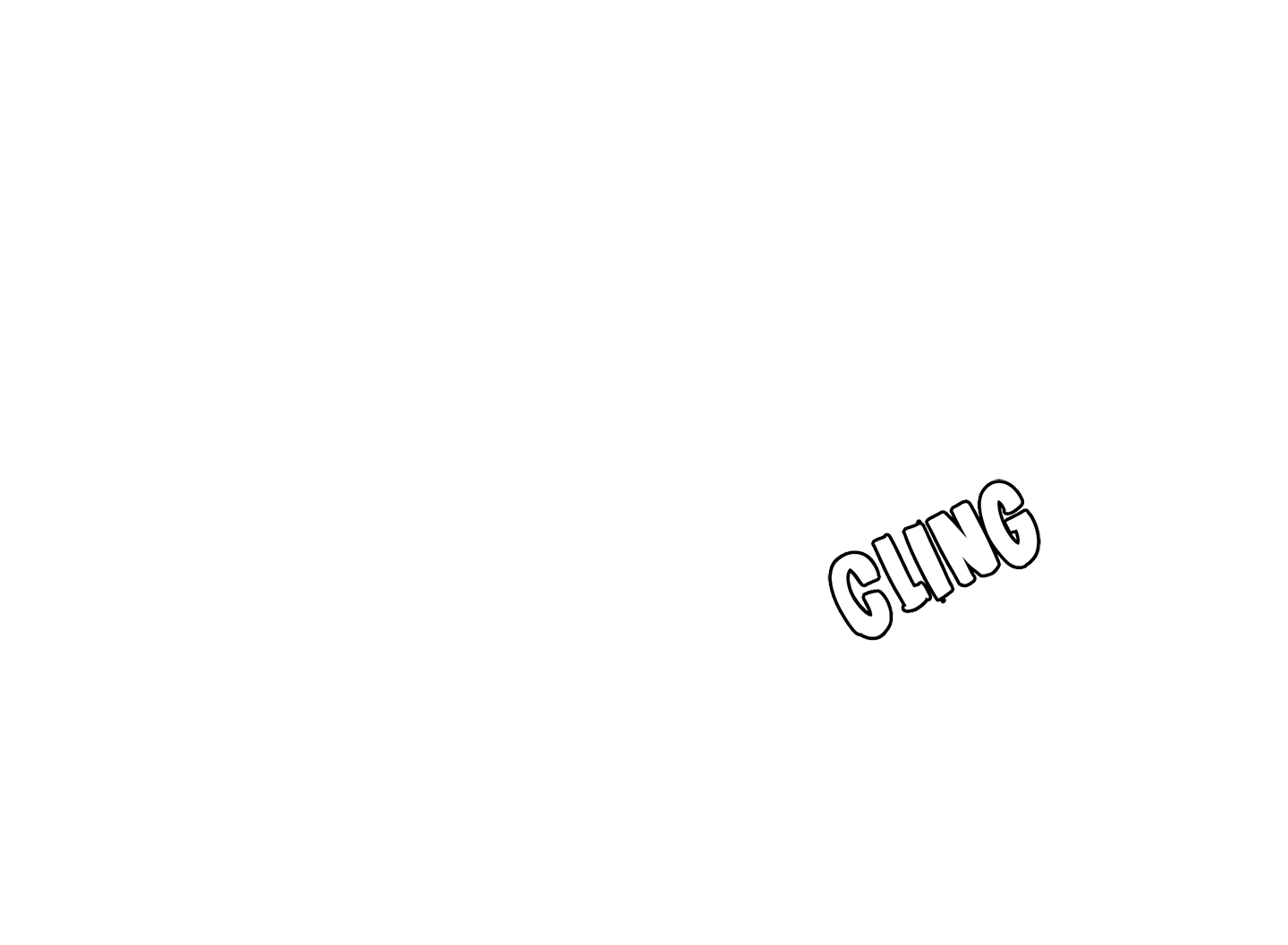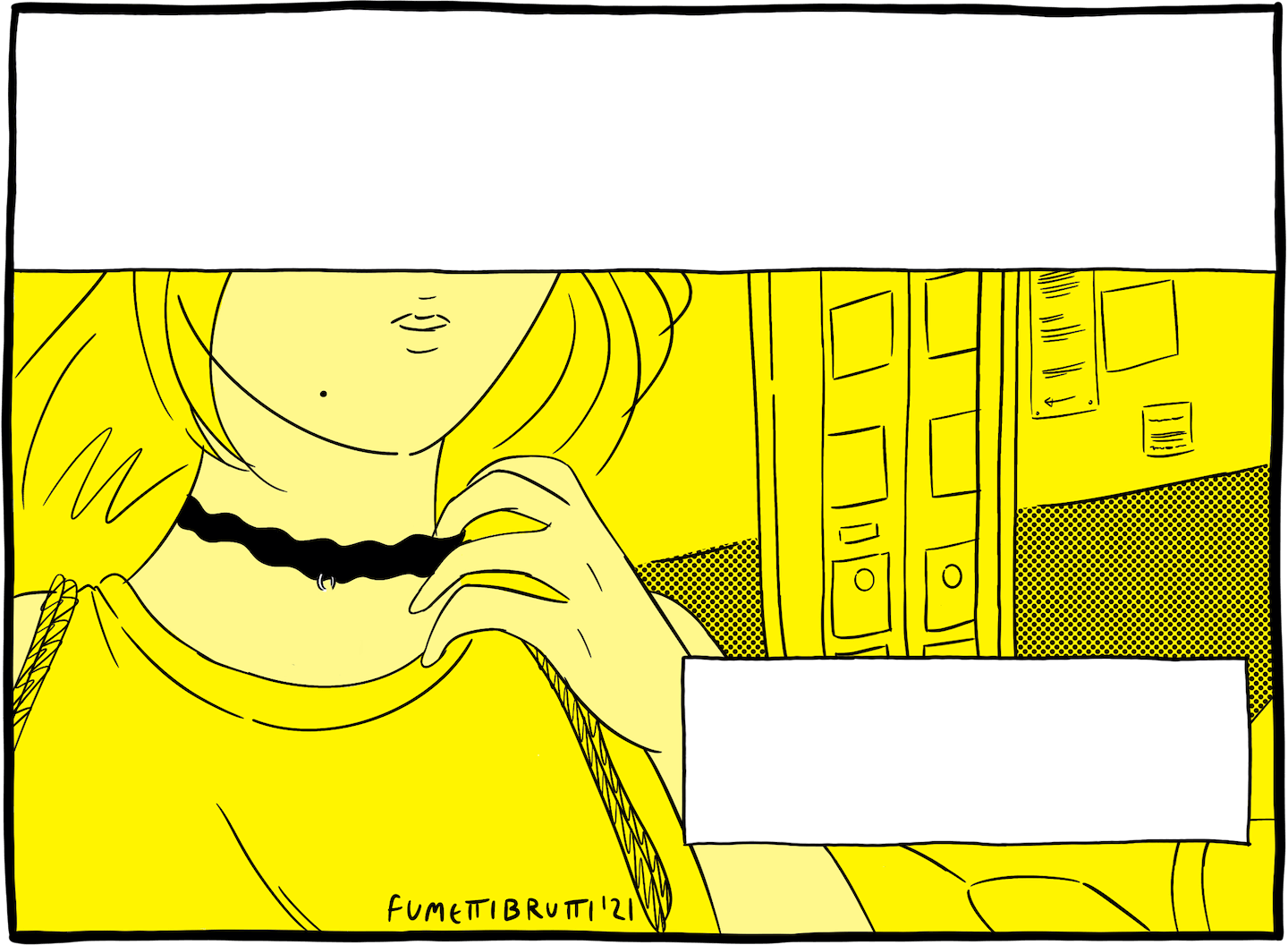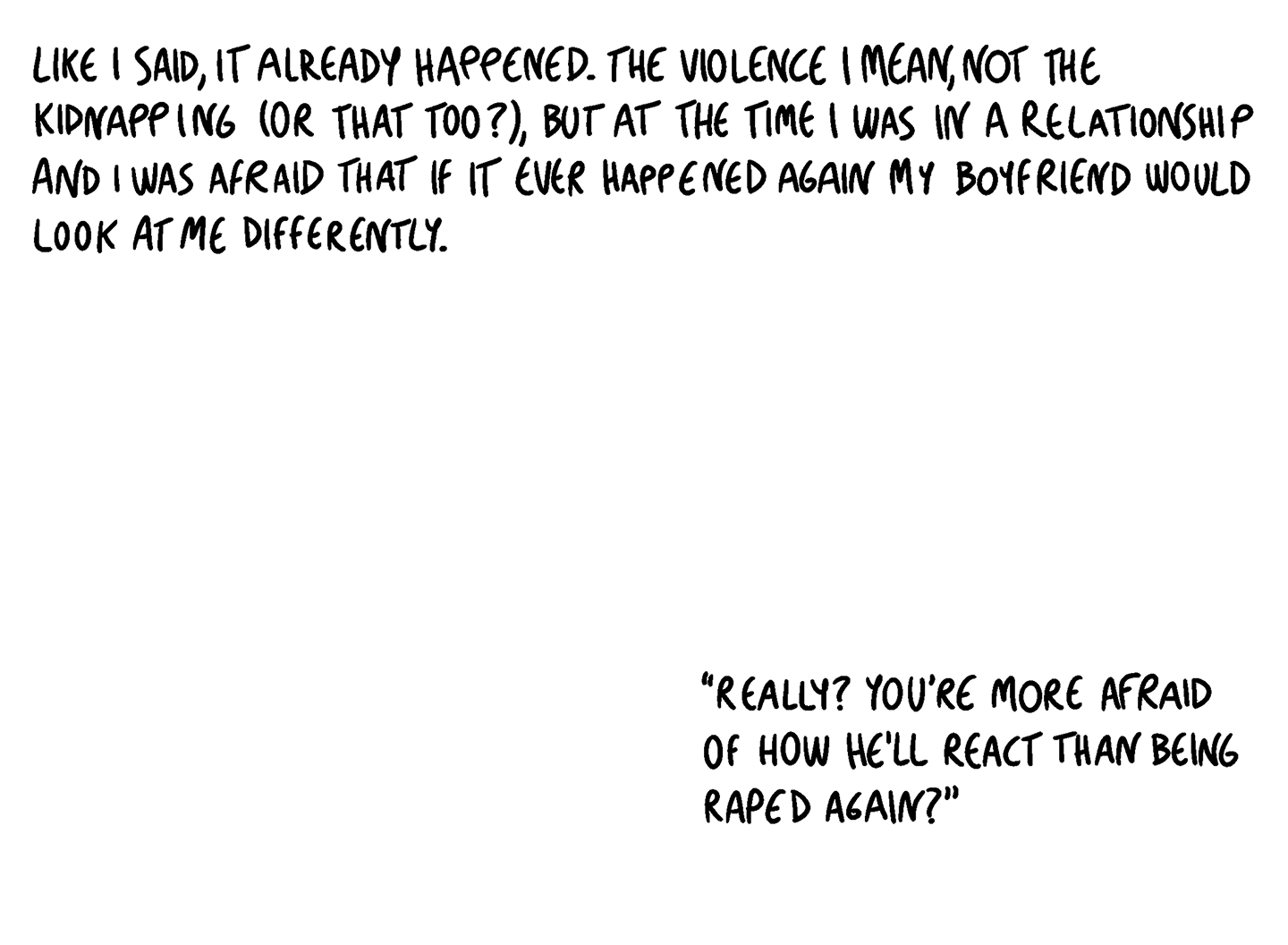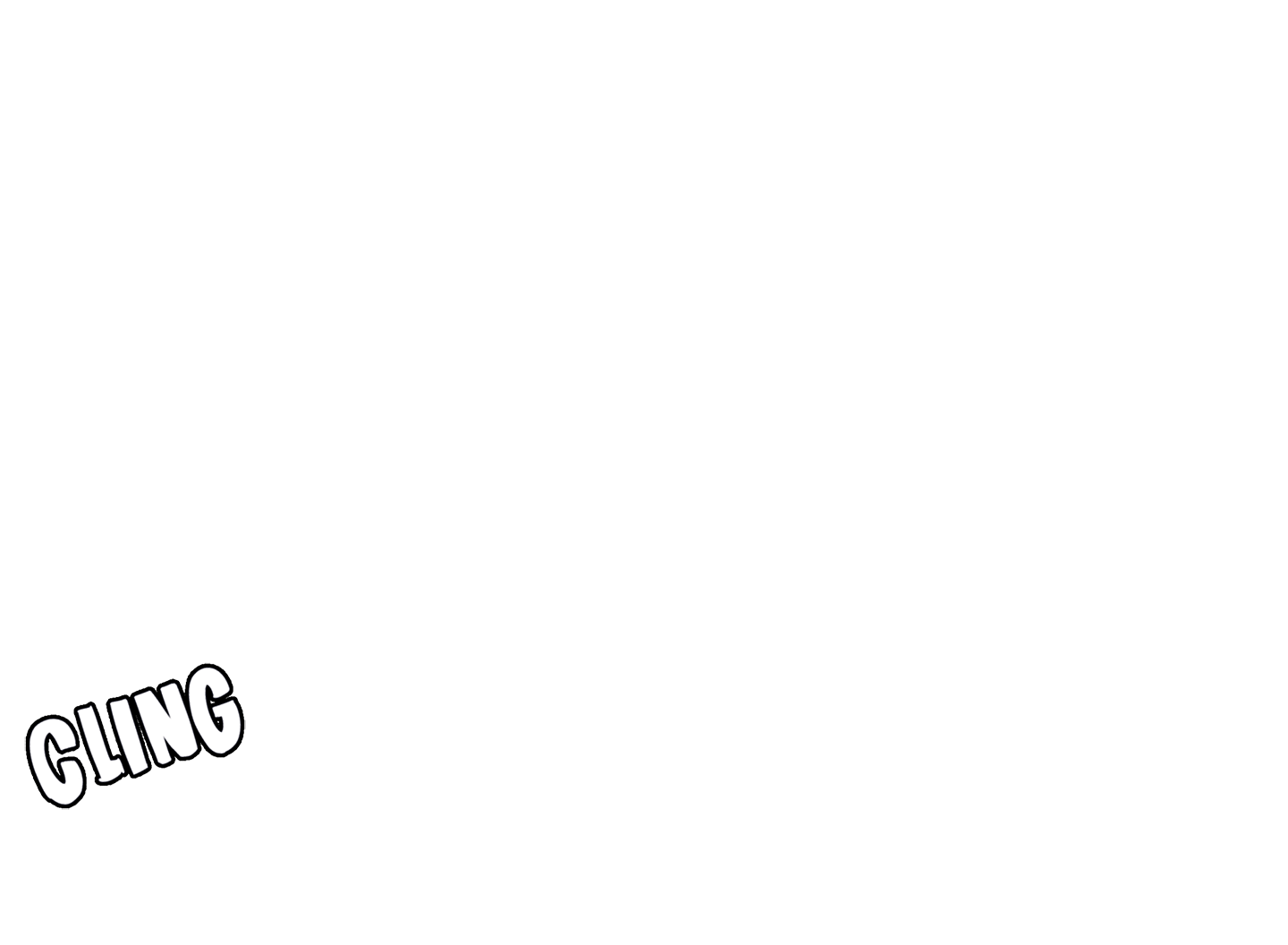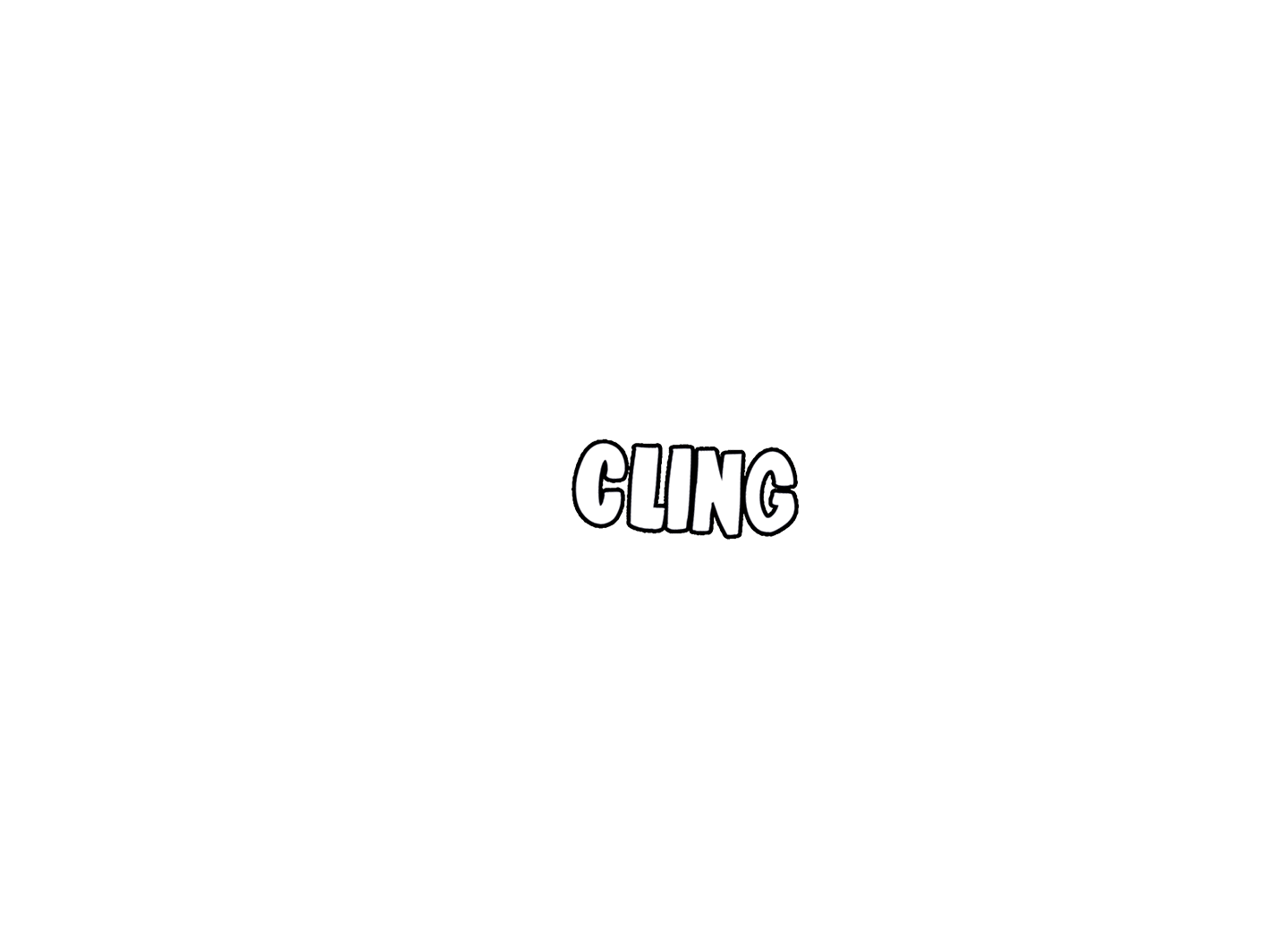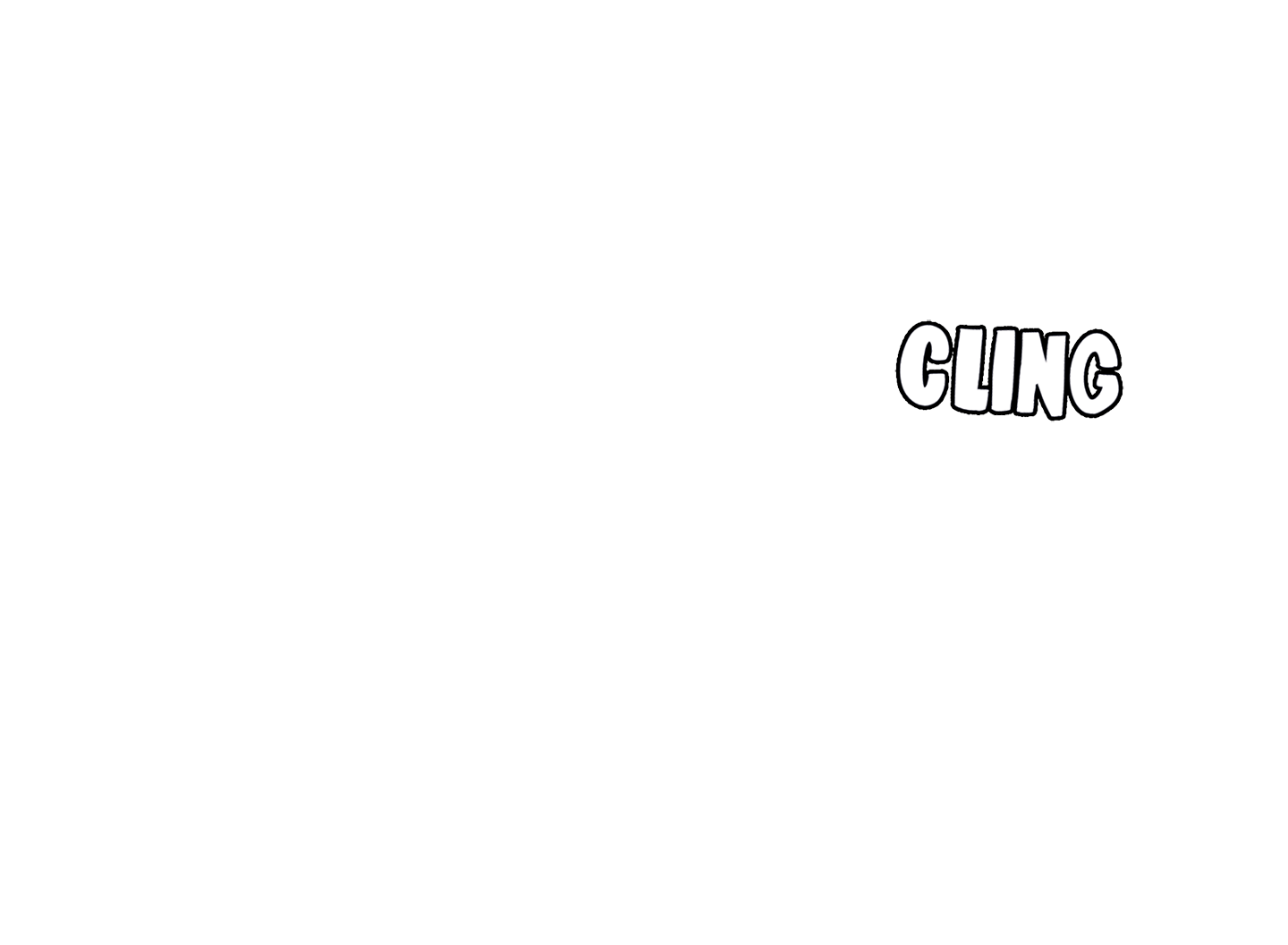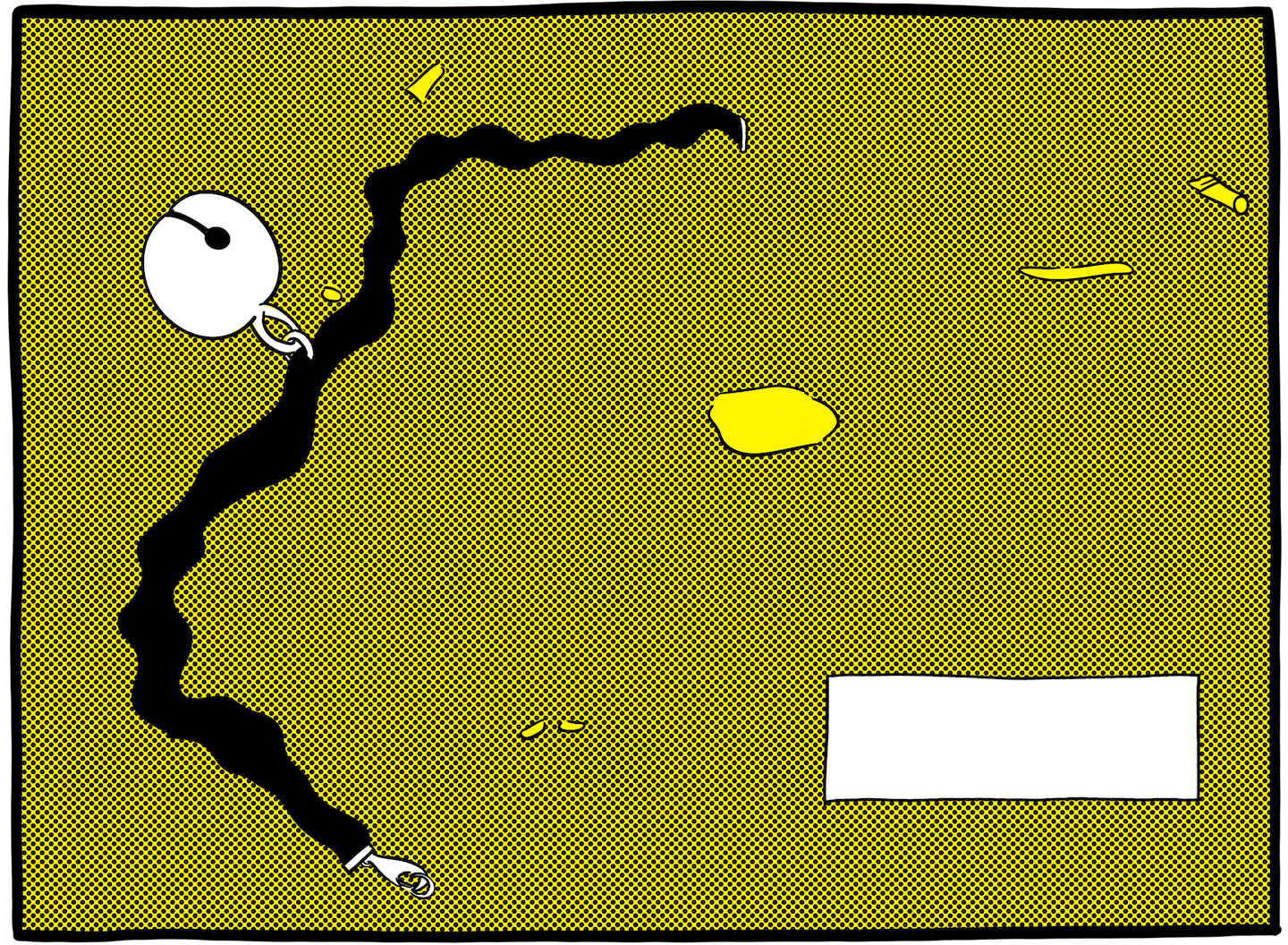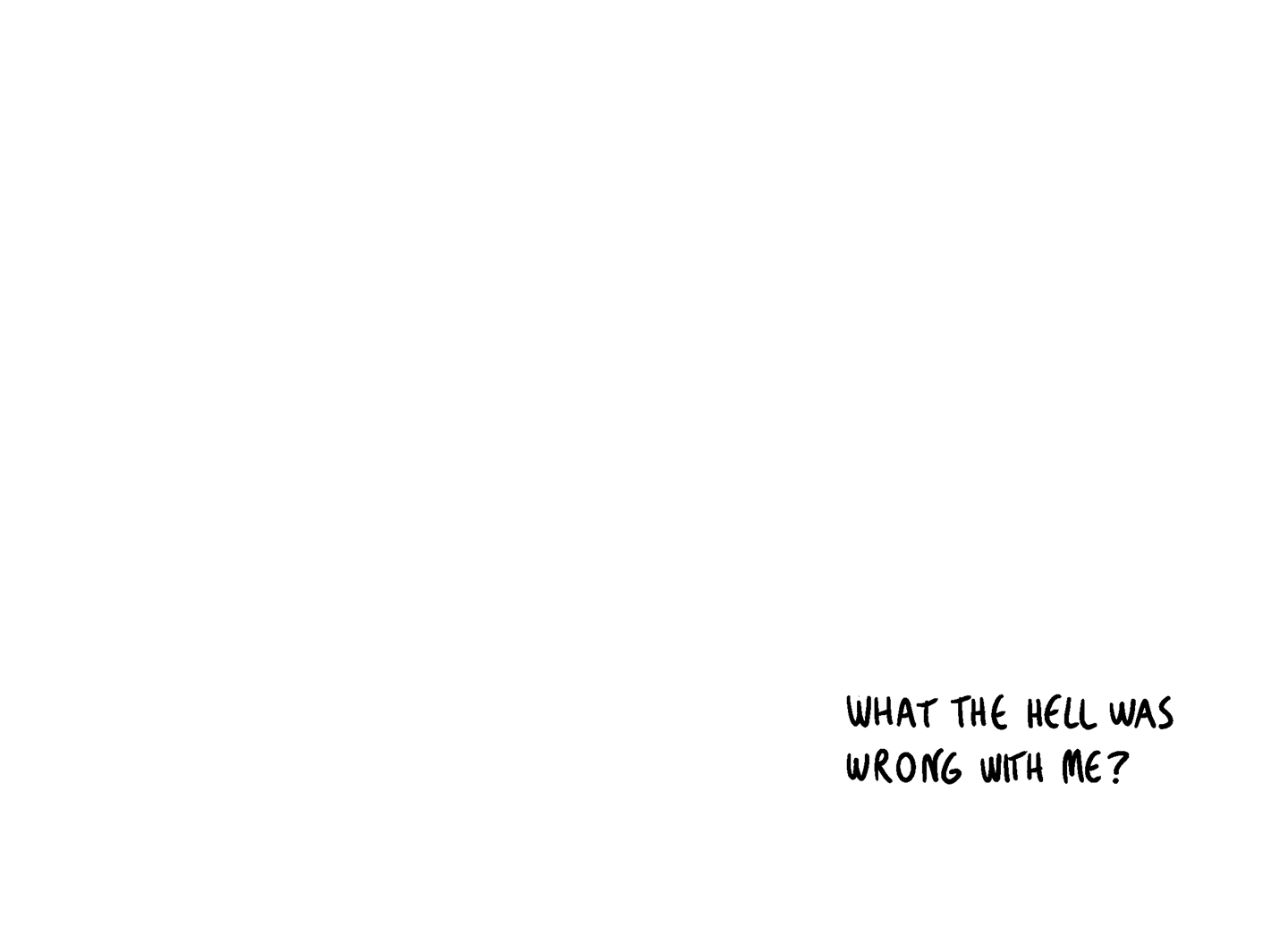 Fumettibrutti is an illustrator and comic artist whose graphic, monochromatic panels explore sex, love, gender, and queerness through everyday autobiographical montages. Considered a phenomenon within Italy, Fumettibrutti has a large and devoted fan base both on and offline. Her pen name literally translates to "ugly comics." This reflects her completely unique methodology which pays no attention to style or traditional ideas of technique. By forgoing established conventions of comic creation, her visuals, and the words that accompany them, are able to be completely direct, authentic and even blunt. This allows her to connect directly with her audience without censoring any aspect of her creative output. Perhaps best known for her coming-of-age trilogy, Fumettibrutti is one of the most read and talked-about comic artists in Italy today.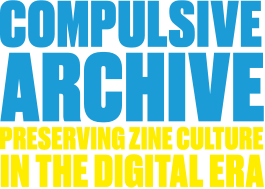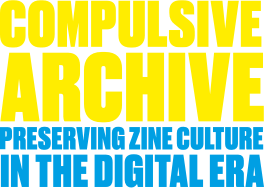 Run by Giulia Vallicelli, Compulsive is an archive, a publication in the making, and a long-term project aimed at rediscovering and enhancing the lesser known punk press, that of the Riot Grrrl and QueerCore fanzines produced since the '90s. Below Giulia speaks with their friend, Chime Zine art director MP5, on the importance of preserving the history of the radical queer femmist scene which they both experienced and helped to shape 15-20 years ago.
MP5: Hi Giulia, how did Compulsive Archive come about? GIULIA:

I first became interested in fanzines in the '90s, when they were the main means of communication for teenagers like me, who were intrigued and captivated by the whole punk movement. Fanzines, books, records and all other materials you see at Compulsive Archive kept growing because I was able to produce and distribute them myself, while also keeping copies. I had a printed catalog where people could order my work, as well as fanzines published by others, all by post. Keep in mind that this was a time when you could not yet shop online. There were many active labels in the punk scene of those years, both in Italy and abroad, which helped form a broad network of independent productions. My zine distribution and record label Vida Loca was centered on works produced by female and queer artists, at the time, this was still a novelty in Italy, which was just starting to witness the influence of the Riot Grrrl and Queercore movements. The feminist fanzines in Italy were mostly distributed through my catalog. This was of course a niche phenomenon of just a few dozen publications that were distributed at concerts or by post and produced in small print runs. Most of them were written in Italian, with a few exceptions. Here are some names just to give you an idea: Clit Rocket, Sisters' Zine, Punto-G, Santa Riot, Le Streghe, Lyssa, Whoooyeah!!! Among the Queercore fanzines one in particular comes to mind, Speed Demon, from Milan, who published works from 1992 to 2008, they also had their own radio program. In addition to fanzines, the radio was another very effective means of communication. Feminist punk in Rome was broadcast by Uova Sode and subsequently by Ape Regina. I came up with the idea to create an archive in 2016 when I found myself opening up boxes which had remained closed for at least 10 years and decided to move them from Rome to Milan. Since 2018 Compulsive Archive exists as a studio, accessible by appointment. In addition to the fanzines, the archive also contains hundreds of letters and documents linked to both the fanzines and the records. Before social media we would communicate via letters in a very casual, friendly way. The last generation to write letters was probably that of the '90s.
Let's talk about the '90s scene, which I was a part of too. Some people may be familiar with the Riot Grrrl movement and the less-known Queercore movement. Could you tell us a little bit about them?

There has been a lot of talk lately about the Riot Grrrl movement due to Bikini Kill getting back together, a legendary band of the '90s which many feminist fans born in those years were not able to see live. The band toured in Italy in the spring of 1996 with the Queercore band Team Dresch. I think the words FEMINIST PUNK perfectly summarize what Riot Grrrl is. The movement exploded in North America and Great Britain in the early '90s, partly due to the emergence of the third wave of feminism, but also as a reaction to the sexist connotations the punk scene of the '80s had acquired, especially at concerts. In its early days, in the '70s, the punk movement had a rather self-deprecating and naive nature, with many women at its forefront. But in the '80s, the violence that took place under the stage at hardcore concerts became a great disadvantage to those who didn't dare to react against it. The first Riot Grrrl exponents felt the need to regain ownership over that physical ground which, other than just being a place to have fun, embodied the opportunity for social bonding and self-affirmation. Especially with punk, what happens under the stage (if there is one) is as important as the band's performance—there is no gap between the band and the audience. The audience is considered to be on the same level as band members. There is an unbreakable link between Riot Grrrl and Queercore, at least that's how I see it, and this is because they both emerged during roughly the same years. Queercore emerged even earlier, in the '80s, as a homocore movement expressing even greater desecration. We could define Queercore as being "too punk for the gay scene, and too gay for the punk scene" (see the documentary QUEERCORE: How To Punk A Revolution by Yony Leyser). I wouldn't feel a feminist without my queer side and, in the same way, feminism is essential for the queer scene.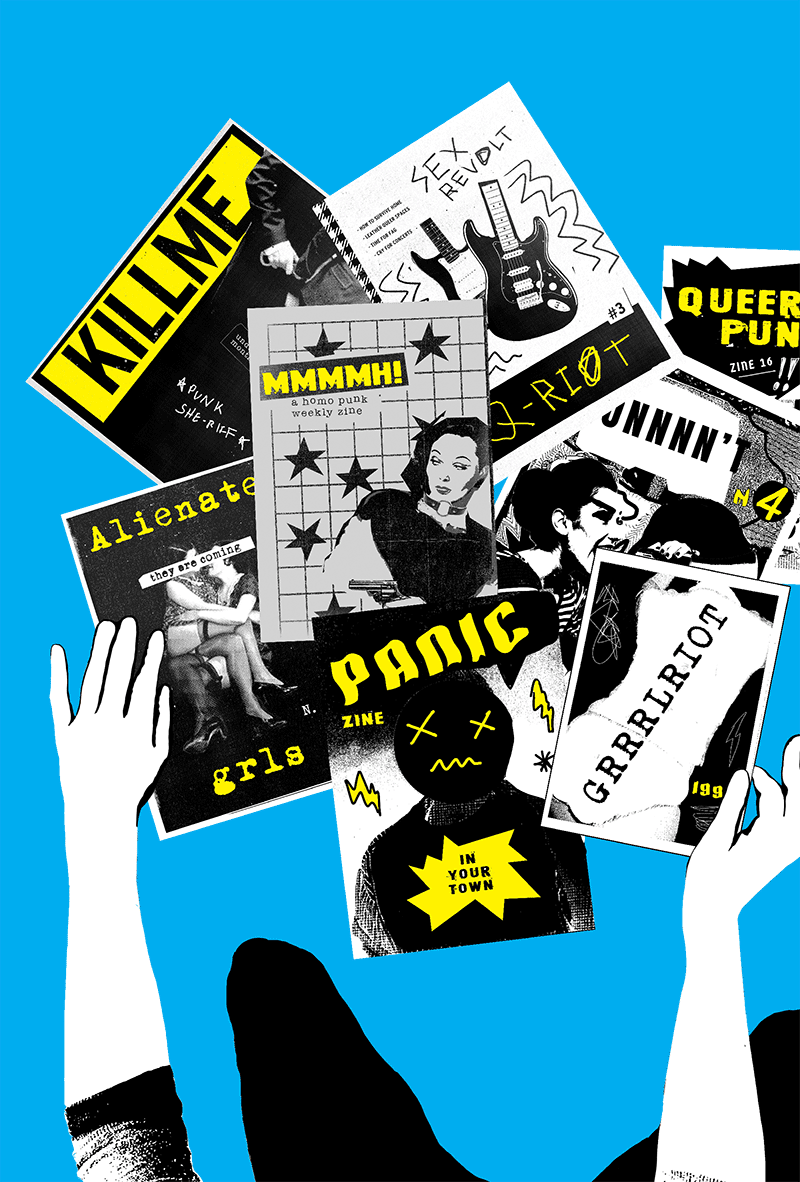 As you mentioned earlier, punk culture was a landmark for us, and as feminists and queers we criticized its sexist aspects. What has changed since then? Is there still sexism in the underground scene?

Those becoming familiar with the political punk scene of today will notice that a lot of attention is being given to feminist and queer topics, although sexism is still present in the form of "toxic masculinity." It is still very rare to find environments that are totally safe, despite all the efforts to make sure they are. One of the main reasons why I founded Compulsive was to preserve, within the punk historiography, the stories of young female, trans and queer artists, which are often systematically removed. The archive also contains fanzines and books which are strictly related to music and do not have any links to feminism; this is because I was reading these too, although I decided to cast light on the more unknown stories which could no longer be kept in the shadows.
Many topics that have long been part of the underground scene, such as feminism and queerness, have become increasingly current and mainstream. What do you think are other matters that the underground culture should be tackling right now?

We can't rationally decide which issues need to be addressed and which don't. Every generation has their own issues, and thus solutions are devised according to the context of the time and the means they have available. We shouldn't rule out certain matters just because they have become mainstream or too popular. The issues to be addressed may be the same, it is the response and the tools used to tackle them that differ. Right now, I hope these matters are intersectional and tied to the needs of the community, instead of slogans and superficial enthusiasm.
Now that everything has moved online and many physical distribution outlets don't exist anymore, is it still worth producing zines? Does it still make sense to talk about zines? Can you envisage them turning into something different?

Luckily, places where you can sell fanzines still exist, although a lot less. I keep buying fanzines myself, the Compulsive Archive collection encompasses works from the '90s to present day and is continuing to grow. Many people who visit the archive often ask me with bewilderment: "Where do you find all these fanzines?" I generally find them at concerts and "underground'' events I go to and that still exist. Sometimes, whenever I come across interesting stories, I will order them online, or I'll go to independent publishing and art fairs which in recent years have witnessed a boom all around the world. At these art book fairs I also sometimes display the publications from my own archive.
What do you think of e-zines?

I have always been interested in e-zines. If possible, I try to buy and keep digital copies too. Compulsive Archive covers the pivotal historical shift from paper to digital publications, which was also witnessed by independent publishing houses throughout the '90s and 2000s. The complexity and range that today's e-zines have would have been inconceivable in the early 2000s, but they too have their limitations. Even the most popular punk portal won't necessarily outlast a printed fanzine. It's a long-term prospect of course, but when technology develops so rapidly obsolescence is inevitable. Some formats, when considered as archives, can become obsolete very quickly. PDF still remains a reliable format and it is what I tend to recommend for digital fanzines.
Among other things, you made a very interesting documentary, LADYFILMINE, on the Ladyfest festival which took place in Rome in 2009. Would you like to tell us a bit more about it?

I have been to various Ladyfests, both in Europe while touring with bands from my record label Vida Loca, and in Italy. It's an independent non-profit festival, which was organized autonomously by the community in the early 2000s. It took place for the first time in Olympia, WA, in the wake of the Riot Grrrl gatherings of the '90s, in order to spread their influence around the world and shed light on female artists and musicians. The festival had a strictly queer and trans-positive attitude, and for many years there was also a queer equivalent, the Homo A GoGo festival, which I also attended. Ladyfest was first held in Italy in 2007, in Turin, and then in Rome in 2009 and 2011. I made a documentary on the Ladyfest in Rome, shot on super8 and minidv, which were the most popular digital formats of the time. Blending analog and digital together, the documentary served to reconnect, at least in part, with the feminist imagery of the '70s. The film is based on four interviews, but I chose never to show the interviewees, as I wanted to convey a collective dimension. You can see the film here.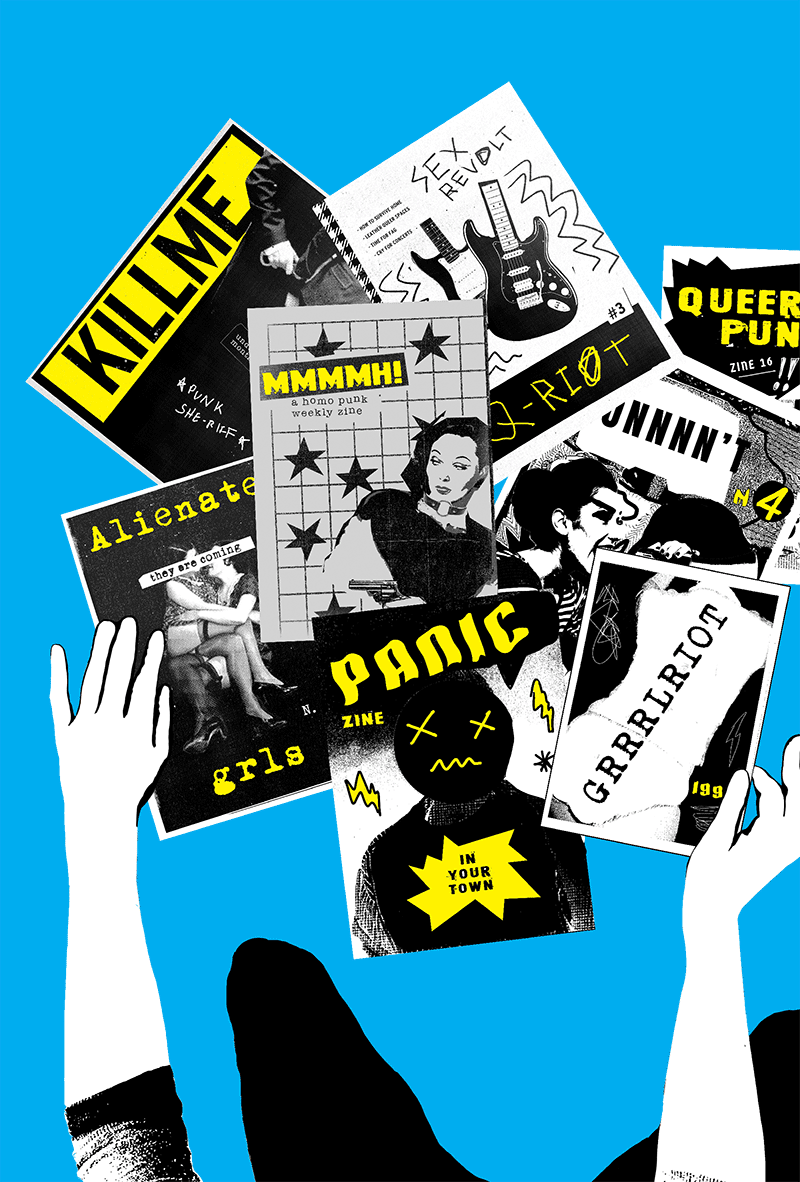 My name is Fadila. Pronounced Fa-dee-lah. It's Arabic for "virtue." My mother wanted a virtuous daughter, and I'd like to believe she's got one, just not the kind of virtuous she thought she'd get. When I was ten, I spent 18 days sticking my face to my bedroom window in the middle of winter. You see, my people revolted. I grew up whispering "eish, horeya, 'adala egtema'eya" ["bread, freedom, and social justice"] as my people did when they marched in Tahrir Square during the January 25th Revolution. I'd hum protest songs on my way to school a year later. I still hum resistance songs now when I despair, when the all-consuming panic that comes with acts of agency hits me. I was lucky enough to witness another revolution and to be part of a miniature one online.
My name is Fadila. I am twenty years young. I founded a platform three and a half years ago to reclaim my narrative as a young Arab woman born, raised, and living in the Global South. I started it when I was 16, my own middle finger to the world. "Listen to me," I demanded, "I am here to stay. I am here to fight. I am not leaving because my existence is a threat to you and I thrive on it." I am here—that is an act of defiance I choose every day. I do not fear the light, I do not fear liberation. I believe in the power of love, I believe in my right to make choices about my life and my body, I believe in my right to make decisions that impact my life and my community. I believe in our right, as young women from the Global South, to be able to represent ourselves. My team consists of 16 teenagers, aged 13 to 18, from all over the region and based all over the world. We strive to educate on reproductive health, sex, politics, feminism, and other aspects of social justice, but we also celebrate our culture, art, history, music, cinema, and literature. We're loud, we're bold, and we're almost fearless, and I am thankful to have been able to offer this much at least to thousands of Arab teenagers all over the world.
My name is Fadila. I am thankful to Nadeen Ashraf, my friend, classmate, activist, and founder of Assault Police for bringing the streets online to battle the patriarchy. I am thankful to Zeina Amr, founder of Catcalls of Cairo, activist, and my sister in all but blood, for marching online, too. I am thankful to every woman who amplified our voices and every woman who dared speak up since the spark in June. I am thankful to the millennial women activists who helped propel this moment, but I want to especially highlight my Gen Z friends. In early June of 2020, Nadine Abdelhamid posted on our university Facebook group a PSA [Public Service Announcement] detailing her experience with online harassment at the hands of an ex-student, ABZ. Nadeen Ashraf, also a student and friend, anonymously created an Instagram page with the handle @AssaultPolice to air out all the testimonies (hundreds, literally) against ABZ. Many girls came forward and filed legal reports safely through Assault Police, and it sparked a moment of unity and resistance. A group of Gen Z girls created a Twitter hashtag that trended in hours talking about their own stories and shaming patriarchal sociocultural norms in a digital protest #بدايةـثورةـنسوية [the start of a feminist revolution]. Countless pages and cases have been brought to light through women bravely and publicly outing their abusers.
Our people might know us as three young feminists who have tried and will continue to try to lead a reformation, but to me, they are the women I cried with, the women I panicked with, the women I rejoiced with, and the women who contributed to holding up so many other young, vulnerable survivors. Gen Z isn't just a force of power in the U.S. (because that's all we hear about); Gen Z is powerful everywhere, and every SWANA [South West Asia and North Africa] youth I know? Raised amidst war and revolution. It is in our blood. My Palestinian friends who live in the West Bank? Write and make music and live in an actual warzone. My Iraqi friends? Same. My Syrian and Yemeni friends? Them too. My Lebanese friends are currently marching down the streets demanding justice, demanding a secular state, especially after the port bombing in August. This is me, this is us, this is who we were raised to be. Our ancestors fought against British and French colonialism, our grandparents marched and overthrew the last remains of British power and helped make Egypt an independent state, our parents and millennial friends got beaten up and murdered so I could have a sliver of awareness. The feminist movement in Egypt has not been just a reclamation of our narrative as young Egyptian women, it has been a spark that has proven and continues to prove that the spirit of our resistance, of our defiance, and certainly of revolution will not die. I am simultaneously honored to have been part of it, and ashamed I could not have done more for my people.
My name is Fadila. I am Egyptian and Muslim. I don't care about your faith or lack thereof, I don't care about your gender, I don't care about your sexuality, I don't care about the color of your skin, and that's what this fight—wherever we are fighting it—is about. I believe in justice, in hope, in love, in our right to live and not just to be forced to survive. All I want is to exist, but I'm in the middle of an intersection of extremely violent institutions hellbent on keeping me enslaved. If you want to help us: fight with us. If you want to help us: hire us. If you want to help us: give us space at the table.
Nigeria is a country still struggling to catch its breath. Since October 8th, 2020, the streets of its major cities and social media timelines have been filled with young protesters demanding the abolition of the Nigerian police force's Special Anti-Robbery Squad (SARS) unit. The anger against the now-defunct unit runs deeper than just calls for police reform as the country's young people are also seeking all-around change to the callous excesses of the government. Although physical protests have since dwindled in Lagos after the army shot dead at least a dozen peaceful protesters on October 20th, it has been heralded as one of the most culturally impactful moments in the country's recent history—an impressive feat that could not have been achieved without the involvement of Nigerian women.
At the forefront of the movement was a women-run coalition against police brutality, founded by Damilola Odufuwa and Odunayo Eweniyi in the summer of 2020. The Feminist Coalition was instrumental in organizing and crowdfunding demonstrations in October, taking up a hugely influential role, the gravity of which not many of them foresaw until they were in the thick of the action. The protests were largely decentralized and leaderless but the women of the Coalition greatly contributed to the movement by growing a network through which young people could gather resources, respond to emergencies, and help others in their community. During the October protests, the group collectively raised a total of ₦;147,855,788.28 (approximately $388,000 USD) for the cause and provided reports of each expenditure.
Given how deeply rooted misogyny is in the country's fabric, the impact made by the women is a win in itself and one that should be celebrated. However, the Nigerian government is yet to view the protests as anything of note. Their lackadaisical attitudes towards accepting protesters' demands and the harsh clampdown on Feminist Coalition members has only exposed a government unwilling to listen to its people. Till today, the group's official website remains inaccessible on local Nigerian networks, a pushback that is wholly unconstitutional. Many members of the Coalition have also openly spoken about the threats, harassment, and doxxing they have had to face, while others were included on the country's no-flight list. Conversations around police brutality are often shaped by men's understanding of what constitutes violence because their stories frequently appear on social media. For these women to have occupied these spaces was no easy feat, but their doing so positions them at the forefront of the country's history as women who have galvanized to demand social action and change.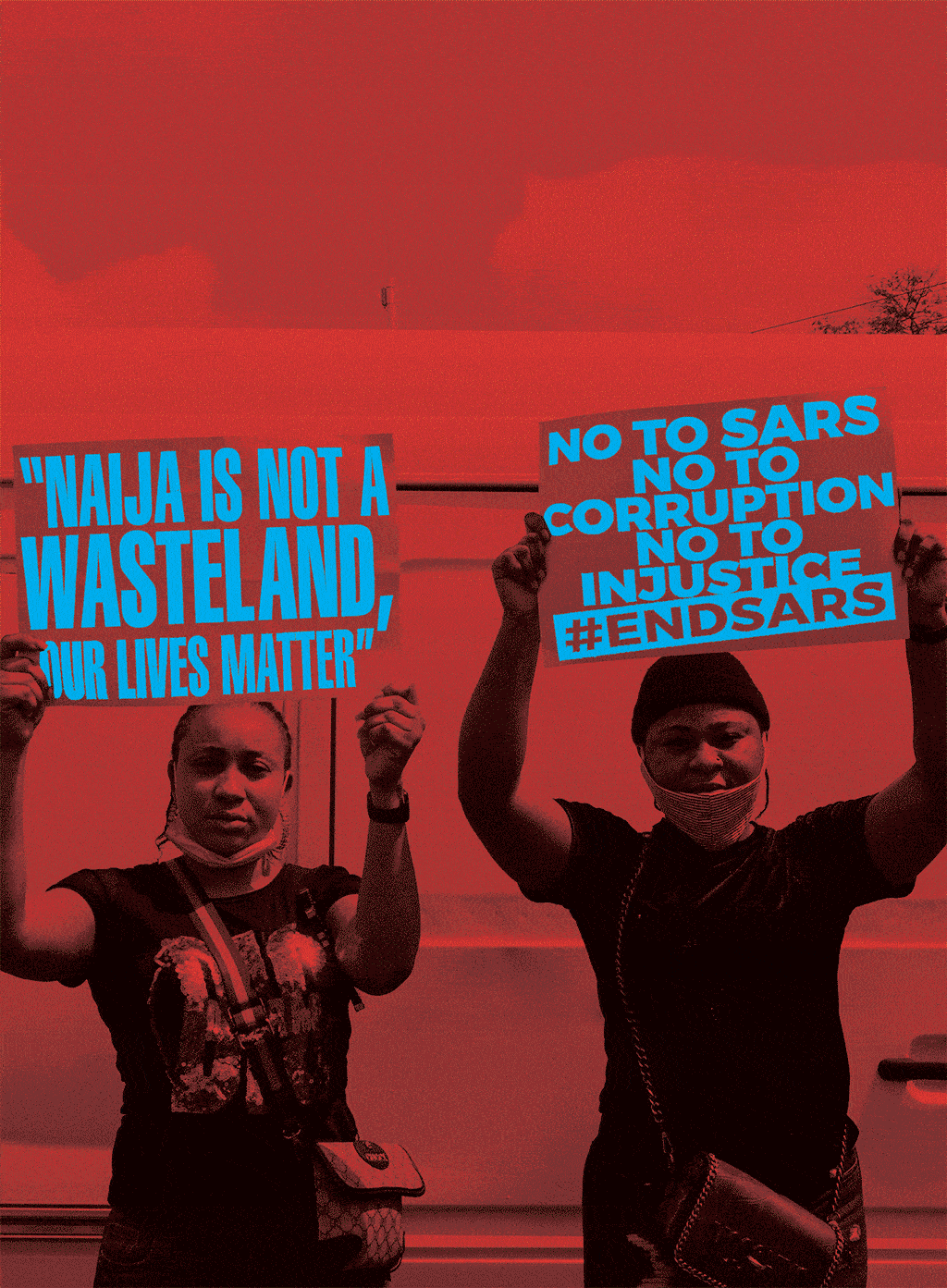 Also fighting a similar struggle is the LGBTQIAA+ community in Nigeria. Currently, homosexuality in the country is still a crime and queer Nigerians are unable to live free from harassment and from fear of persecution. This has led many to find safety in online spaces and communities—that is, until non-binary activist Matthew Blaise audaciously called for the inclusion of queer lives in last October's protests. In a now-viral video, the 21-year-old activist walked the streets of Lagos chanting "Queer Lives Matter" for all to hear. Like many other queer Nigerians, Matthew called for the EndSARS protests to take into account a more intersectional view, giving consideration to the way members of the Nigerian LGBTQIAA+ community are distinctively oppressed. A 2019 report from a survey conducted by The Initiative For Equal Rights (TIERs), a Nigeria-based NGO dedicated to fighting for members of socially marginalized communities, states that up to 330 human rights violations were reported based on real or perceived sexual orientation or gender identity. But even with this knowledge, the LGBTQIAA+ community continues to face opposition from those they wish to march alongside to achieve justice. When these gender- and sex-based disparities are raised online, the stock response has been to claim that it is an inappropriate effort to single out any individual groups, but this could not be more harmful. A nation of people is only as good as the quality of its treatment of the most vulnerable and marginalized, and the involvement of these two groups went a long way in revealing how inclusive the fight ahead can and must be.
In order to create a fuller picture of how power is abused and how oppressive structures are maintained, we must bring these marginalized groups to the forefront of the struggle against police violence. As long as we continue to delay inclusive collective social action, real change will still seem far off, but Nigeria's marginalized groups are certainly making sure that change begins now. For now, physical protests may have weaned but activists such as Matthew Blaise are calling for the international community to continue amplifying the voices of the marginalized as well as making donations to initiatives in Nigeria such as the Women's Health and Equal Rights Initiative, the Oasis Project and TIERS Nigeria.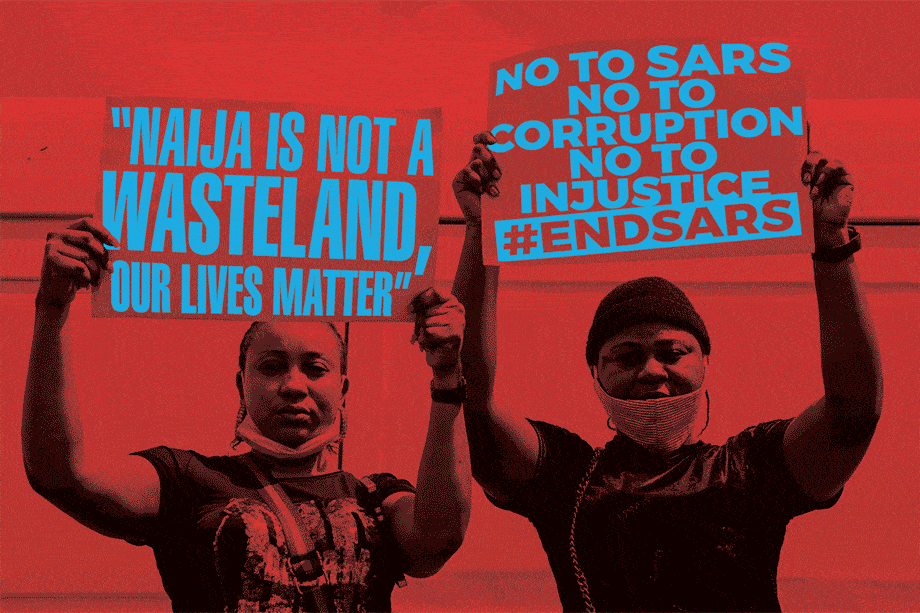 The saying "You should never meet your heroes" has never stopped me. From meeting a few of mine I can say that those idols who have radically changed your life are, above all, people first – with fears and insecurities, dreams and aspirations, good days and bad ones.
I first met author and icon Roxane Gay at a book signing in 2017. I was sweaty, my leg was shaking, and my heart was pounding as I approached her table when, to my surprise, she greeted me with a warm "Hello, Keah." I felt like I had won the lottery—she already knew who I was. When my book The Pretty One: On Life, Pop Culture, Disability, and Other Reasons to Fall in Love with Me was published in 2019, Roxane agreed to join me on stage for a promo event in Los Angeles. I flew home on cloud nine and we've kept in touch ever since.
Roxane Gay is an absolute powerhouse. I'm of a generation of women who devoured Gay's uncomfortable truths—truths about love, Blackness, queerness, fatness—as if she were speaking directly to each us through Bad Feminist and Difficult Woman. She is the type of writer who, through her unflinching honesty, allows you to better see your own self. The sheer volume and versatility of her writing has allowed a fan like me, a fellow Black and queer woman, to dream bigger, work harder, and to desire more as a writer and creative.
As I've become more visible in my own right, I've come to realize how tiring and daunting visibility can be. Roxane can be quite shy and quiet in person, but as she once told me, writing allows her to be bold. "I definitely think I can be daring in my writing," she said, "mainly because I have always told myself, 'Oh, Roxane, don't worry no one is going to read it anyway. You can really just say any old thing,' and that has really given me the confidence. But the more successful I get, the harder it is to maintain that delusion," she laughed. But having witnessed Roxane succeed as a writer without compromising her Blackness, queerness, or her womanhood, has given me permission to do so as well.
While writing the essays that would make up my book, I tried really hard to think about what kind of stories I wished I had heard when I was younger, and about being the role model that I wished I had back then. People often mock the phrase "You can't be what you can't see," but I find that it is true. When I became aware of Roxane's work, I dared to be bolder, to ask for more, and to refuse to be pigeonholed. Seeing a Black woman write across genres about the things that mattered to her, and to garner mainstream respect for it, allowed me to see what is possible. I believe I would have taken longer to get there without knowing her work.
When I first read Hunger, I found myself nodding my head in understanding, recognizing her anger, her fear, and her sadness. My body and Roxane Gay's body are not the same, we don't experience the world in the exact same way, but we live in a world that does not give us the comfort and accessibility our bodies deserve. The vulnerability in Hunger hit me hard, and I think that's intentional. By allowing herself to be vulnerable in her writing and in this memoir, Gay allows her readers to be vulnerable, too. Hunger forced me to ask myself tough questions. Who am I when I'm alone with my thoughts? The intimacy of the book urged me into an intimacy with myself.
Roxane the writer is certain, immensely talented, supportive, and prolific. Roxane the friend and person is shy, hilarious, kind, and magnificently human. I am honored to know every side of the person who gave me permission to free myself in my work and life. The person who has helped me dig deeper and trust my instincts over my fear. I am better for her existence, for her being the person who allowed me to expand my idea of what is possible and how hard I work for the possibility that I could one day write something that moves others the way her work moves me. Everyone who is lucky enough to know her and her work, is better for it.